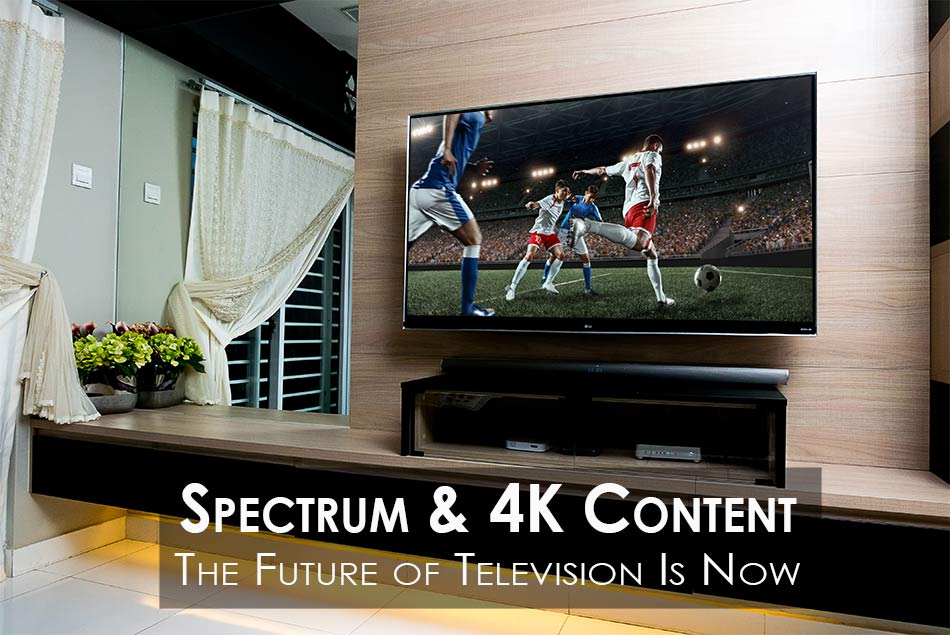 It won't be wrong to say that people these days crave crisp picture quality. The emergence of 4K technology has made it possible. But there is one little problem. Many cable TV providers do not yet offer 4K channels. This is why different streaming platforms such as Netflix and Amazon Prime have gained so much popularity. These services do not only provide 4K content but are also affordable.
However, for those who still wish to get 4K quality on their cable TV, there is some good news for you! Providers like Xfinity and Spectrum are now giving people access to 4K content. Spectrum boxes offer a resolution of 1080p which means that it can support 4K. But how exactly can one access 4K content via Spectrum? Well, read through the article to find out!
How to Access 4K Content on Spectrum?
First things first, you won't be able to enjoy 4K content if you subscribe to any one of three standard Spectrum deals i.e., Select, Silver, and Gold. You will have to opt for the Spectrum 4K service to gain access to 4K content.  Also, keep in mind that you would be needing Apple 4K TV along with the Spectrum app.
Why Apple TV?
So, why would you need Apple TV to enjoy the 4K content offered by Spectrum? Well, the television can easily recognize the brand's internet connection on its own. You will just need to download its official application. The smart TV would then remember the credentials you used to start the app. This will save you the hassle of logging in again and again. Moreover, the Spectrum app is compatible with the Apple TV app. You can easily view 4K content on multiple iOS devices. Plus, when you get the Apple 4K TV, you would get a Siri remote which you can use either to play the content or to manage tools on different devices.
What About the Drawbacks?
If you are planning to get the Spectrum 4K service, then please note that the broadband speed would matter a lot. Since Spectrum has merged with Bright House Networks, and Time Warner Cable, its internet speed is not uniform and varies greatly from area to area. Therefore, if you are not receiving a decent internet speed then you might have to reconsider getting this service. In addition, you should also read online reviews before opting for Spectrum's 4K service and see what the locals have to say about it. There are also a couple of limitations that you should know about. The first is that you won't be able to switch from one to another picture qualities. And the second is that it won't be possible to record different kinds of content.
Is There an Alternative?
Considering the drawbacks stated above, you might be thinking that if there is an alternative available to enjoy 4K content. Well, there is! Enter the streaming services. Such platforms do not require significant bandwidth to function and can let you enjoy 4K even if you have an internet that offers you a nominal speed.
The Chances of Cable TV Becoming 4K Compatible
With 4K devices, streaming services, and TVs, cable providers don't really see much scope in investing in 4K technologies. Moreover, people are already going for such options to get great quality. Another reason why cable TV may never become 4K compatible is that people don't notice much difference between 4K and HD quality. Hence, the providers don't see an urgent need to switch to 4K.
Also, when a video is shot in 4K but viewed in HD then the quality of the footage will be compromised. Therefore, production companies avoid shooting content in 4K. This is also one of the reasons why cable TV providers don't feel the urgency to upgrade to 4K.
Conclusion
The demand for 4K content has slowly started to become apparent. Luckily, there are some providers who have started to broadcast content in 4K and Spectrum is one of them. So, there is still hope that others would follow suit sooner rather than later. But keep in mind that for a quality experience, you would have to make sure that the internet connection speed you receive is exceptional. If you have any query then you can always call Spectrum customer support.