With the new norms prevailing globally, work from home has become more common than ever. The credit goes to the technology that has made it possible. Without the necessary tools, such as computers and the internet, it would be difficult to imagine remote work existing.
The sudden need to work from home makes you a little annoyed at first. But as soon as you start realizing the comfort and opportunities it brings along; the things seem to sort gradually.
A one-time setup can allow you to get the most out of your workday. With no travel and hectic routines, you start to enjoy working from home eventually.
However, one thing that you need to take care of for a smooth and seamless work experience is a productive device that allows you to perform all your tasks without any lags. So, let's see what we can do to optimize our computer performance.
Keep a Check on Computer Performance
Always take care of the performance of your computer's health. For this, you need to keep deleting the unwanted files and folders regularly to prevent them from piling up on the storage media.
Also, delete the temporary files, manage the unorganized folders, check the internet connection, and there are many simple tactics that you may follow to keep the computer working well in the long run.
Another important thing is to keep track of the hard drive storage, RAM, and similar specs that can affect the computer performance. For example, if the scratch disks are full, it means that you need to free up RAM.
Make Sure Wi-Fi Connection Is in Order
Setting up your workspace with a proper Wi-Fi connection is the key to flawless work from home experience. A settled workspace with a perfect Wi-Fi connection makes you work efficiently. So make sure that all your devices are connected to the Wi-Fi properly.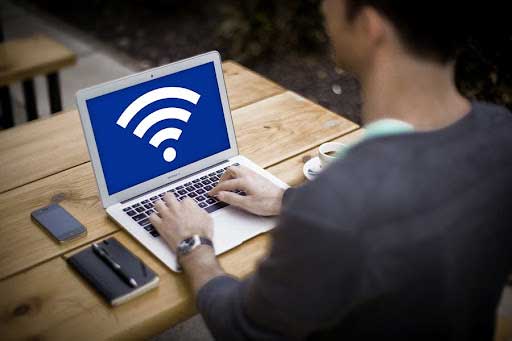 If you need to move around frequently while attending video calls or face-to-face meetings, having wireless headphones seems more practical for amazing call quality. If you have been using a router for more than 5 years. Then, you may replace it before the first day on the job.
Get the Right Display Screen
To make your work from home space a productive powerhouse, you need to add the right display screen. If you are using a laptop, you can select from a wide variety of external displays available in the market.
Having a high-resolution and bigger display is even more important if you are involved in designing graphics or coding programs. By installing a good-quality display, you can prevent your eyes from straining when you are working for longer hours.
Get a USB Dock
If you are using a desktop, then there are even more options available that you can pick to improve your productivity. You get the flexibility to add multiple peripherals and devices that you may need to carry out your day-to-day jobs.
For adding multiple devices, you will need a dock so that you can connect an external drive, a pair of speakers, a headphone, a camera, and more. If you are using a laptop, it may already integrate several USB ports or HDMI ports to add up multiple screens, an SSD, a printer, to name a few.
Other Good to Know Tips
Updates & Upgrades: When you start working from home, you might be using your computer more than ever. Since you are doing all your work-related tasks from your home computer. Install the latest version of the operating system and make sure to update all the applications to the latest version available.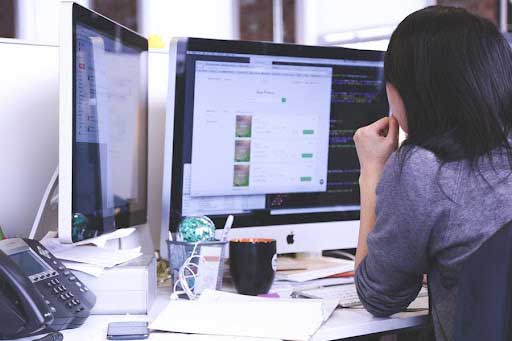 Antivirus Application:
Install the latest antivirus application to protect your computer from malicious attacks. It gives additional security to your computer and keeps your business data safe. The right antivirus application can detect and nosedive any security threat to enter your computer system so that you can work without fearing losing your valuable data.
Add Wireless Peripherals:
Wireless mouse, keyboard, speaker, headphones, and other devices. Save you from managing the cords and cables that clutter your work desk. Moreover, you can operate your computer from a little far when you are watching a movie or listening to your favorite music track. On top of that, wireless devices look smarter and add a style statement to your computer.
Mental Health Matters; Take Care of It:
You need to take care of yourself as people usually compromise taking breaks and having meals on time when working from home. Having a work schedule is as important as it is to meet the project deadlines. Exercising regularly can maintain the flow of blood while preventing backaches and neck aches. Avoid a tiresome work schedule and take leave when you feel that you are exhausted.