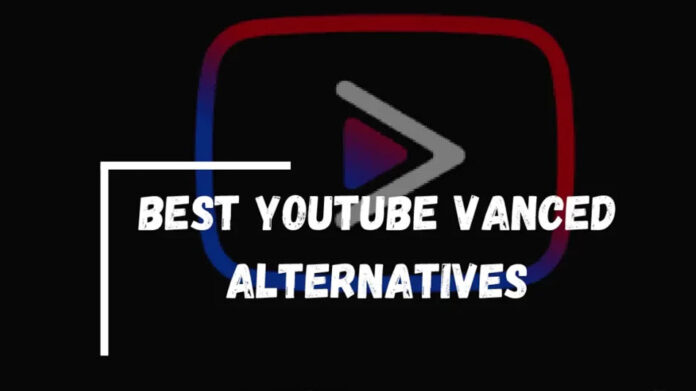 Are you tired of YouTube's constant advertisements and lack of features? Well, a lot of people's go-to app for watching videos on YouTube used to be YouTube Vanced, a fork of the original app with a lot of extra features.
However, YouTube Vanced is now more difficult to access due to limitations. But the good news is that there are other viable options that can provide the same or even better results.
So, if you want to avoid ads and enjoy new features without paying for YouTube Vanced but still want to watch videos, this article will show you the top five alternatives.
Why Do You Need Alternatives to YouTube Vanced?
Unfortunately, YouTube Vanced is only available on Android at the moment. It's incompatible with Windows, Linux, and macOS, among others. In addition, Google warned YouTube Vanced's creators about probable copyright violations before deciding to shut down the service. As a consequence, the app's official website is no longer accessible, and you cannot get the app or set it up on your mobile device.
Those who already have it may keep using it, which is a relief, but it will become obsolete when YouTube releases newer versions of its official app.
What are the Top 5 Best YouTube Vanced Alternatives?
NewPipe
Free and open-source, NewPipe is a client for YouTube that allows users to stream videos without being interrupted by advertisements, play videos in the background, and save videos. Users can personalize the look and feel of the app, and they can also add channels and make playlists. Because the official YouTube app does not support background playback, NewPipe is a great alternative for those who want to watch YouTube videos without always having the app open.
LibreTube
You can enjoy watching videos without ads or being tracked by using LibreTube, an open-source YouTube alternative. It gives the user's right to privacy and freedom of speech top priority. It includes Piped, an intermediate service that keeps users away from Google's servers. Having access to a variety of servers improves confidentiality.
Moreover, users who want a YouTube-like experience without Google's surveillance might benefit from creating an account since it enables them to subscribe to channels independently without letting Google know.
FreeTube
FreeTube, which debuted in 2017, is an alternative to YouTube Vanced that prioritizes user privacy. Unlike Vanced, it works with Linux, Windows, and Mac computers, and all information is saved locally for more security. Also, FreeTube's user interface is quite similar to YouTube's, and the service doesn't monitor your watching habits or share your data with third parties.
Most importantly, it's great for a wide range of people since it can filter out intrusive adverts and comes in a variety of language options. Because it's open source, it's easy to modify and distribute. The best part is that it doesn't cost anything to download or use, making it a great option for anybody who wants to watch YouTube in peace and without interruption.
Invidious
When compared to YouTube Vanced, Invidious is a more private, open-source option. It prioritizes user privacy by not monitoring activity or granting Google access to data. Users don't need a YouTube account to build playlists or subscribe to channels.
Moreover, there is an integrated ad blocker in Invidious, and it also works with SponsorBlock. It's multilingual, so anyone all around the world can use it. Unlike YouTube Vanced, Invidious is accessible on more platforms because of its compatibility with Mac, Linux, and internet streaming. To cut it short, those looking for a more private and adaptable video streaming alternative may like the Reddit comments in place of YouTube's.
SongTube
Lastly, SongTube is an alternative open-source YouTube client that can be used instead of Vanced. Users can choose from a number of video and audio formats and quality levels when downloading. Interestingly, you can get audio files of individual songs or full playlists. It also has a built-in ad blocker and equalizer so you may customize your listening experience without interruption.
SongTube, in particular, protects user anonymity since it doesn't use any Google services. It has a number of interface and theme customization choices (white, dark, and black). SongTube is perfect for music lovers since it allows them to listen to their favorite songs and see music videos in private.
Conclusion
If you're looking for an ad-free YouTube experience but YouTube Vanced isn't cutting it anymore, these top 5 options have you covered. If you use Android, iOS, or a desktop computer, you may find a suitable option here for you. So, what's the wait? Explore these alternatives, choose the one that speaks to you, and enjoy an upgraded YouTube experience free of invasive advertising and enriched with features tailored to your browsing habits.