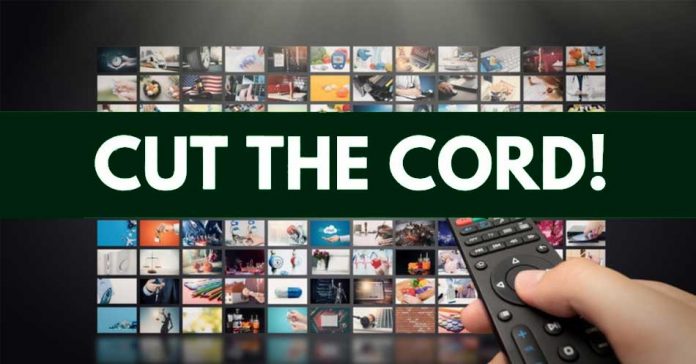 Everyone wants to save money on entertainment. Especially since people are getting tired of ever-escalating monthly billing schedules. Moreover, people are drooling over the robust streaming service options as a replacement for conventional cable TV.
But if you are considering cord-cutting, you are overlooking the many benefits of cable TV. I have subscribed to one of my favorite Spectrum TV packages and it serves my entertainment needs, as well as of my husband, our 5-year old, and his granny. And guess what! The monthly bill we get is still less than the monthly expense of a couple of streaming services that our teen son has subscribed to! Not to mention that you need to be a tech wizard to sort out your streaming options and the ways to access the desired content.
Cable TV vs Streaming Services
The influx of savvy video streaming services is a rage these days. They have changed the ways people sought entertainment dramatically. The shift to streaming services like Netflix, Sling TV, Amazon Prime, HBO Max, has given birth to a new term in our lexicon, cut the cord!
There's no denying that these services are robust and entertainment-rich. However, we have to consider every factor. One of the biggest reasons that the people cite for dumping cable TV is the increasing monthly bills. But as we mentioned before, how much do you really save after paying for two or three streaming services as a replacement for your cable TV? The math is simple!. To find out more about why cable TV is still the preference of most Americans visit the 2022 cable tv data guide to learn more
Now that we have busted the myth that cable TV is more expensive, let's talk about entertainment options. Modern entertainment experience is based on a variety of genres. You don't just need movies or shows. It has to have a rich mix of sports, news, reality shows, current affairs, movies, and so on.
So, guess what? A single streaming service cannot cover all these genres because they are specific. Cable TV, on the other hand, does cover all these genres. and to replace it, you will need more than one streaming service. Hence, a pricey fix!
What Will You Miss if You Cut the Cord?
Are you considering the option of cord-cutting? If yes, then you need a well-informed decision. Why? Because you don't want to end up like all those who made this decision in a haste and now regret it.
Also, the idea here to have enhanced entertainment options and more affordability. Not the opposite! So, here is all that you will miss when you decide to cut the cord.
Live-Action and Fun That Comes with It
Do you have sports enthusiasts in the family? If yes, then Netflix doesn't have much to offer. Perhaps a documentary about a renowned player! Nothing matches the excitement of watching live sports.
Talk about the Super Bowl, Olympics, Football Leagues, NBA tournaments, and so on. Sports fans can catch all this action only with a traditional cable TV package. A true sports fan would never compromise on the live-action because highlights and re-runs never do justice.
Special Events
Do you love watching all the glamor and class in Oscars, Grammys, and other holiday specials? Catching every detail of the outfits of your favorite celebs on the red carpet, the main event, and the after-party! You simply cannot watch them anywhere else! Unless you want to suffice on the bits and snippets on YouTube and social media.
Cable TV allows watching every bit of these shows. It satisfies the cravings of all the entertainment junkies out there. You cannot watch these shows and premiers with a streaming service. Therefore, before you cut the cord, give a thought to the TV-viewing habits of your family.
Pay-Per-View, On-Demand Content, and New Content
Yes, we know the drill. Streaming services entice you with their customizable options and freedom to watch what you want. But here is the thing, cable TV already has it for you. Those thousands of movies and shows titles in the on-demand section allows you to watch according to your mood and preference.
Moreover, you also get to watch pay-per-view events such as MMA matches, boxing events, new movie releases, and so on.
A Range of Pricing Options
Unlike streaming services, which are rigid in their monthly subscription prices, cable TV services offer well-designed packages to suit the entertainment needs of all sorts of customers. You don't have to go for the largest channel tier if you come from a family of moderate TV-viewing habits.
You get to choose as per your ease and convenience. Moreover, you have the liberty to choose plans in standalone or clubbed formats to reap better savings.
A Robust Channel Lineup
There's no comparison here. you tune in to explore a plethora of channels from all different entertainment genres. You don't want to give up on your favorite channels after all.