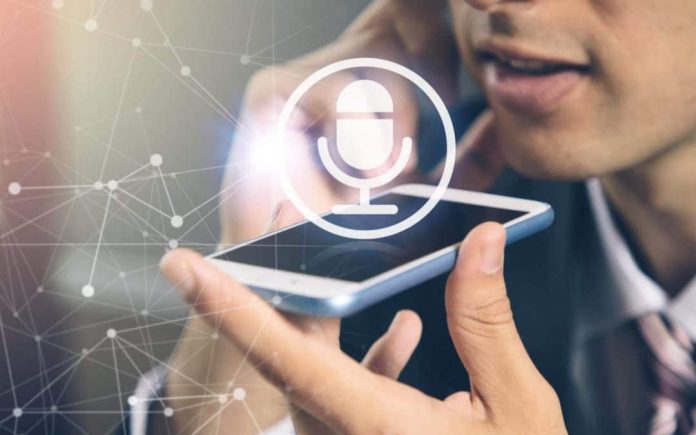 Google is changing its algorithm almost daily, but basic ranking fluctuations are rare. However, a current trend could have a significant impact on the search algorithms of the future: the growing use of voice search on the smartphone. In order to be prepared for this in good time. It is already advisable to have a targeted voice search optimization of your own website.
The technology is still young: In October 2011. The voice assistant Siri for the iPhone 4 was introduced, the birth of voice search on mobile devices. It was followed by Ok Google, Cortana (Microsoft) and Amazon Echo. The trend: Following the example of two-way communication, conduct an authentic conversation with the device – the searcher asks, the machine responds. This also influences the further development of search algorithms, changes the search behavior of users and has a decisive impact on SEO.
Smartphone users
Smartphone users were initially cautious about new technology. As recently as 2013, 85 percent of iOS users said they did not use Siri. All the more remarkable is that already in 2015. According to a survey by the Digital Association Bitkom, every second user enters his questions or commands about spoken language. Recent surveys on voice search are unmistakably pointing to a further increase in usage in the coming years. Out of 1,800 respondents, 42 percent of respondents said they had used a language assistant for the first time in the previous 6 months, according to a MindMeld survey.
As Voice Search grows in importance, voice search optimization is becoming increasingly important to website owners. If possible, you should also consider the search for language in search engine optimization at an early stage, as it is becoming increasingly important for Google and other search engines. But what do we know about the language function and the associated changes in the search behavior? And how can websites be optimized for voice search right now?
Speaking instead of typing: In which situations are voice search used?
The advantages of the voice function are obvious: it is direct, fast and convenient and does not require manual input: 87 percent of Google respondents see it as the future. It is used for general functions of the device (calls, composing messages, song selection from the library) and for searches in the network.
Which providers now benefit the most from optimization for voice search? Especially popular is the voice search in the mobile search. In particular, it is used to get directions or find local businesses. This makes them particularly relevant to websites with high mobile traffic and local relevance.
The voice function offers freedom and comfort because you can do without manual input. Therefore, it is often used in front of the TV, in the car, when cooking, bicycle repair or even while bathing – these are typical usage situations of the language function. In addition to social networks, corresponding blogs and advice pages (with recipe offers, repair or construction manuals) could thus profit from the changes made by the search for language.
Mobile Voice Survey
The Mobile Voice Survey of Google draws a heterogeneous picture of the areas of application and usage situations in the different generations. While teens use the function most often in the company of friends and use it for homework help, adults often use it while cooking or dictating texts. The use in front of the TV is very common among teenagers as well as adults.
Overall, younger groups of users are using Voice Search much more often than older ones. The digital natives are more familiar with the new technology and the language function is particularly suited to their user behavior (keyword: second screen ). Even for website operators or marketers who want to reach a younger target group with their web presence. It is therefore advisable to optimize their website for voice search.
Voice search is being used more and more often
The trend towards the second screen, ie the use of a second screen during television, is changing consumer behavior in all age groups. A study by ARD and ZDF shows that the proportion of people who use television and the Internet at least once a week at the same time increased by 12 percent between 2013 and 2015. For the 14 to 29-year-olds, the weekly usage was 56 percent and was therefore particularly high. Since the use of voice search in front of the television is particularly widespread, the studies on the behavior of the second screen are also valuable for speech search optimization.
Overall, it can be assumed that the use of voice search continues to increase. In the study by Statista, a whopping 47 percent of respondents said they had used the voice search feature before. The voice function does very well in terms of user satisfaction – especially considering that the technology itself is still in its infancy. However, as more than half of all respondents said that they had not yet used a language assistant, there is still great potential for attracting more users.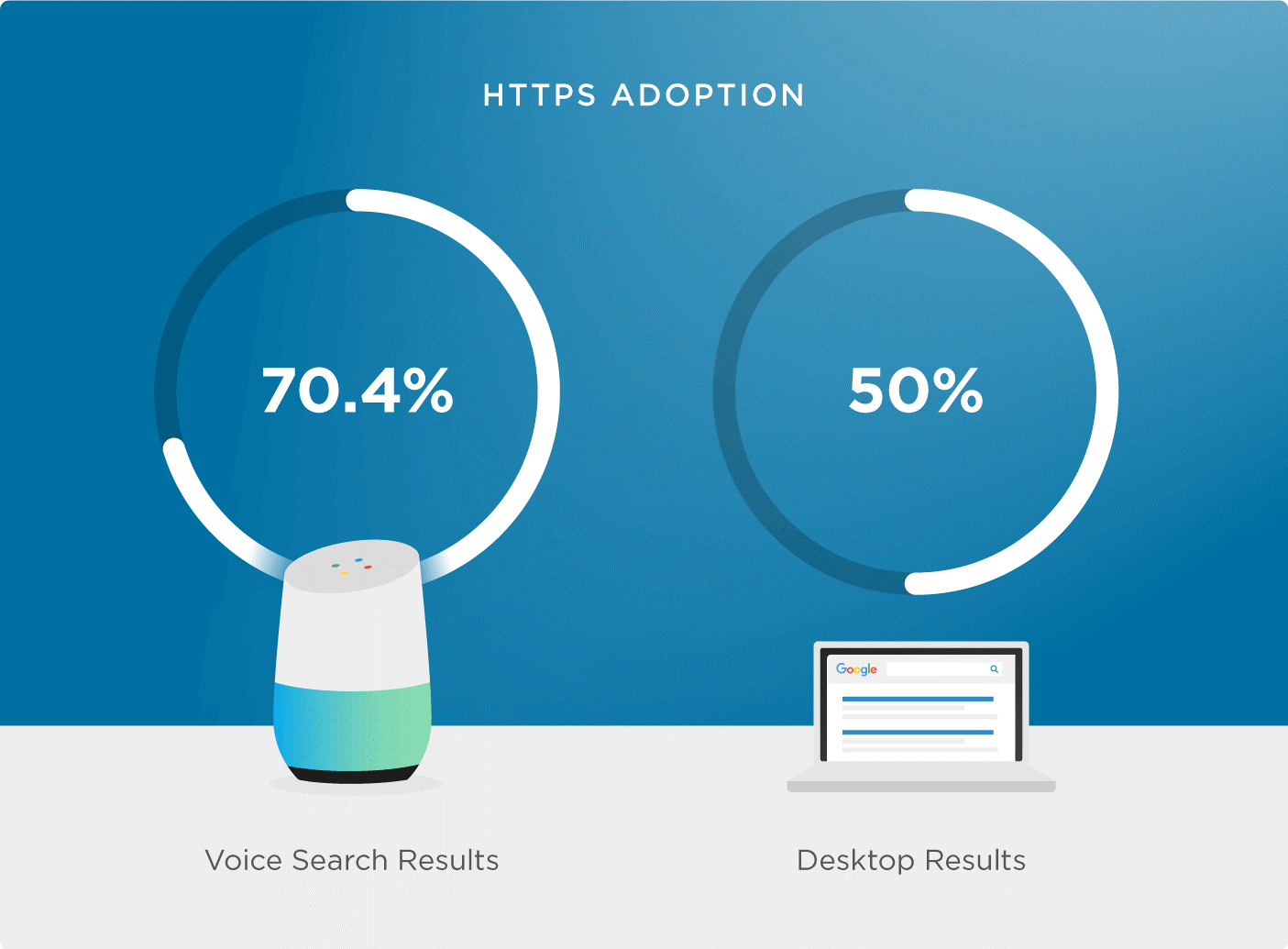 Impact on Search Behavior of Users: The Most Important Changes
If you want to drive the voice search optimization of your website. It's important to understand how your search engine is changing with the new technology. The biggest changes affect the language itself: search queries move away from written language and approach natural language usage. First of all, this means that search queries get longer. Instead of one to three keywords that are common in the written use of search engines, voice searches consist of average of two to four keywords, with a rising tendency. This also increases the relevance of longtail keywords.
Longer search queries
The longer search queries come about as follows: Due to the more natural language usage, keywords are often embedded in questions. For example, if a user wants information about a public figure, his voice search may not be "Steve Jobs," but "Who's Steve Jobs." The so-called W-questions are booming in voice search, which you should take into account when optimizing for voice search. The question words "who", "when" and "where" are used much more frequently than "what", "why" or "how". The language assistants also understand prepositions through algorithm adjustments(such as "from" or "after") are getting better and better, so that they are using voice searches like "Flight from Berlin to Madrid" now much more appropriate matches than a few years ago.
Classical text search
This results in further development, which also concerns the classical text search: the structural shift from the keyword to the content. Classic money keywords are losing search volume and semantic contexts are becoming more important. The evaluation of natural language questions is therefore primarily concerned with the intention associated with the request. User behavior surveys also show that voice search is often used for general information gathering – more concrete inquiries and purchasing decisions are made later. In particular, content that provides specific information to answer the search queries directs the searchers to your website, but less individual keywords or your specific product.
Google's Knowledge Graph
The changed search behavior, in turn, has an effect on the technology whose algorithms are constantly evolving. They should meet the user's need for direct answers to his W-questions. This is z. For example, Google's Knowledge Graph introduced in 2012. The Knowledge Graph shows above the usual search results in a separate area several search hits that provide graphics and a short fact sheet to the search term. Without the user having to visit another website for this information. With that, Google is developing into an independent answering machine, Users often have these "direct answers" output as a spoken answer, such as "read aloud" by the language assistant Google Now. These are also decisive steps towards natural two-way communication between humans and technology.
The popularity of such direct answers is problematic from the point of view of website operators. As it reduces the traffic normally caused by Google searches. However, it is questionable whether those users who prefer direct answers are also visitors who would actually be interested in such websites permanently or in more depth.
Effective search engine optimization
And yet another technical development makes effective search engine optimization difficult. Newer algorithms are increasingly aimed at personalized content to allow even more personalized search results and tailored to the user advertisements. Personal voice assistants provide detailed information for this personalization. They are the interface between the user, his input device and surfing or searching on the web. And thus gather diverse user information. Personalized content complicates SEOs insofar as the evaluation and calculation since the language assistant for the language search intermediary and their data for the marketers and website operators are not detectable.
Local voice search
The trend towards local voice search is taken up by Google. The search algorithm update "Pigeon" , which was introduced in July 2014, was aimed primarily at providing better visibility to local businesses. It is noticeable that the voice search is already three times more likely to display local results than typed search. Also, Google is responding to the mobile use of voice search. You should also consider such technological developments in your voice search optimization.
The common language assistants at a glance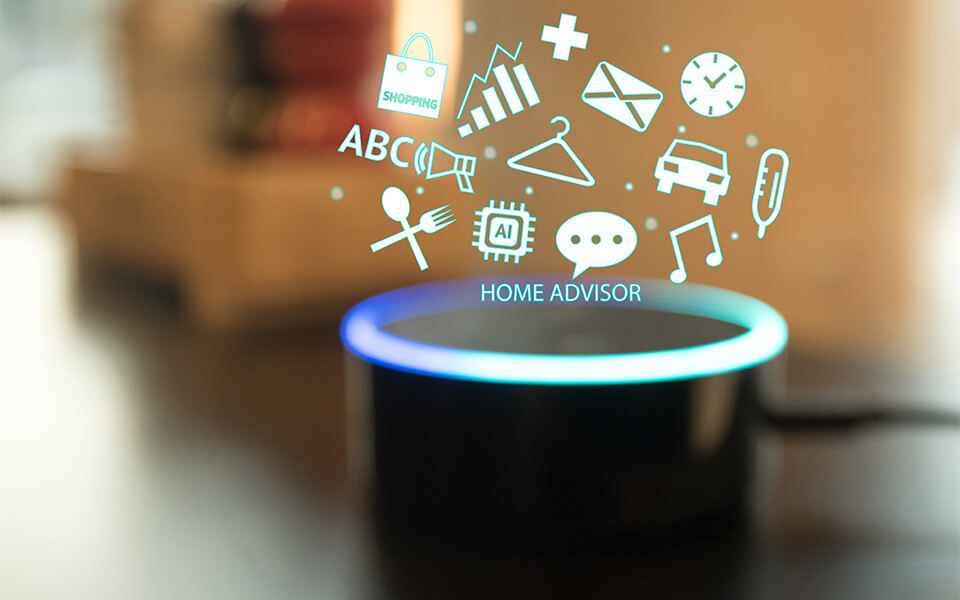 So that the speech search optimization succeeds, one should first of all deal with the common language assistant. Language assistants are saying is based on the navigation and operation of the device help (Appviews, listening to music, news post). And the Organization of personal content support (calendar, reminders, birthdays, etc.). In addition, the prototype assistant Siri has already been designed to provide answers to common questions. Language assistants also serve as answer tools and are used as a language search engine. As an interface between the user, device, and web, they have great AI potential and will be in the area of data protection law often, but also critically – this is often a reason, especially for German users, to prefer classic text search and manual operation.
Apple's Siri
With Apple's Siri, a voice assistant became accessible to a wider audience for the first time. It was introduced in 2011 as a component of the iPhone 4s and is now also available for iPads and the iPod Touch. The application starts automatically at the words "Hey Siri" and is designed primarily as a mobile assistant. In the US, Siri is the most widely used voice assistant with a 40 percent market share. Ok, Google only follows with 26 percent.
Digital assistant
Ok, Google is the voice of Google and a key component of the digital assistant Google Now. This can be used as an app for Android and more recently for iOS devices and the direct counterpart to the wizard Siri. The application responds to the words "Ok Google" and is the most widely used voice assistant in USA with about 17 million users. The Google Chrome browser now makes it possible to use Ok Google on home-based devices as well, as a regular Google search feature.
Cortana is the (relatively young) language assistant from Microsoft. First introduced on the Windows phones. Cortana has been tightly integrated with the operating system since Windows 10, making it accessible to a wider audience. That Cortana is primarily an application for home-based devices, Microsoft's language assistant is fundamentally different from Siri or Google Now. Cortana is now also available for Android and iOS mobile.
In 2015, Amazon also introduced Amazon Echo / Alexa, its own language assistant, to the market. Also designed for home-based use, Amazon Echo is sold as a stand-alone device in the form of a loudspeaker. It plays music by voice command, works as an alarm clock, answers questions and of course helps when shopping on Amazon.
Optimize website for the voice feature: A checklist
The voice search optimization is a forward-looking field for a better ranking of your website. Here's a checklist of what you should consider when optimizing your site for voice search.
✔ Semantic capture instead of money keywords
For successful SEO, semantic relationships are becoming increasingly important. This is especially true for the optimization of web pages for voice search. As voice searches move from individual keywords to semantically more complex search phrases. Improved semantic readability of your website can be achieved by placing value on structured data. Also, internal links help search engines to capture the contextual relationships of your content better and run in addition to better indexing the page.
Increase the relevance of your site through a broad coverage of topics. It makes sense to integrate all those aspects of your website that are relevant to your offer. Prioritization is crucial here: the most important topics. Questions and answers should be taken up in a concise but informative way and covered with search-relevant terms.
✔ Working with Schema.org and other data structuring services
The integration of Schema.org can help you to make semantic correlations more machine-readable. The markup language was jointly developed by Google, Bing, and Yahoo! designed to unify semantic annotations of web pages. It provides standardized schemas for structuring data – the foundation of the Semantic Web. With the Schema.org mark-up. You can store additional information in the HTML code in order to enable the automated selection of semantic data.
According to a study by Raven Tools, 80 percent of websites analyzed lack Schema.org data. The integration of Schema.org thus offers considerable potential to set itself apart from the competition. And make one's own website more visible when searching for a language.
✔ Give answers
Using question words is the alpha and omega of voice search optimization. To accommodate frequent searches with W questions. You should include in your content all those questions that might arise in connection with your offer. Ideally, you will of course immediately provide the corresponding answers on your website – including search terms. As an orientation, the classic FAQ structure can serve. One way to find such questions is to look at forums that are thematically appropriate to your offer.
It also makes sense to create custom ad groups or voice search campaigns that take into account keyword-based keywords. Keep in mind that some question words are used more often than others. In addition, the provision of microdata helps voice seekers quickly find the right answers to their questions on your website.
As Google provides more direct responses, it's a good idea to offer your own content for integration with the Knowledge Graph. This also increases the likelihood of being found by the voice search.
✔ Use local references
Above all, the voice searchers use the Voice Search mobile – for local search or to get directions. Local optimization therefore also helps you if you want to optimize the voice search. Locally based companies are particularly challenged by the changes, but also benefit greatly from the growing number of voice searches.
Involving reviews and customer reviews is always critical to successful local SEO, including voice search optimization. Also regularly update your contact information and opening times on Google or YELP. Often it makes sense to use other local directories.
Clearly understandable directions are always welcome for customers. In addition, mentioning nearby landmarks, squares, or other regional landmarks is particularly effective for voice search optimization. Experiment with other ways to place local peculiarities as keywords. Users who want to find out about the respective region or city are more likely to come across your website than their competitors
✔ Adjust keywords
Even though keywording is not the focus of voice search optimization. There are a few things you can keep in mind. If you want to optimize keywords for voice search. Adapt them to the spoken language. And place the most important question word keywords prominently – in the H1 (main title) or H2 (subheading). In general, your website will become more visible when you search for a language by focusing words, phrases, and phrases more on the spoken language, not on the written language.
Also, be more optimistic about long-tail keywords to be found through voice search. When searching for text, users often leave out flourish words. But it makes sense to offer them for speech search optimization. If your keywords are in natural language, the likelihood of appearing in voice search results increases.
✔ Stay alert
Voice Search is still at an early stage of development and will continue to see many changes. Both in terms of users and in terms of technological adaptations and innovations. A meaningful voice search optimization is only possible if you know the developments of the respective technologies and user behavior. In particular, keep an eye on recent Google initiatives such as Direct Answers or RankBrain. Which aims to understand semantic contexts and integrate artificial intelligence. But also the changes in consumer behavior- such as the trend to the second screen – are important for speech search optimization. The optimization of web content for voice search is only possible under the current rapidly changing technical conditions.