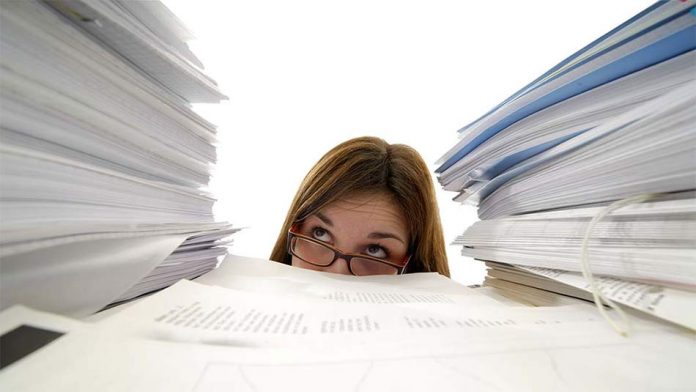 There are many different reasons why your business should try and use less paper. Alongside the fact that it helps you save on expenses, your company can contribute to a healthier environment
That being said, it can be challenging to know where to get started. Changing your routine and regular practices isn't easy, especially if you have existing systems in place to manage all of your files
Below we are going to go over a few different tips to help you reduce your paper usage
Want to learn more? Then keep on reading
Utilize digital software
Obviously, if you want to eliminate paper use altogether, you have to find an alternative solution. Luckily, technology now makes it easier than ever, and digital software allows you to streamline your business to a great extent.
The best part is that there are types available for every task, and you can even find ones specific to your industry. Just take at this construction contract management software, for instance. You'll save time, increase efficiency, and there will be fewer human errors as a result.
Invest in cloud storage for files
If you're worried about how you will access and store your files digitally, this is where cloud storage comes in. Some of the most popular types you may already know of include Google Drive, Dropbox, Microsoft OneDrive, and IDrive.
In short, it can be described as a way to store data at a remote location, which is then accessed with the internet. This is different from using a hard disk or other local storage.
Some of its other benefits include:
Easy accessibility and usability.
Synchronization.
Automation.
Scalability.
Disaster recovery
Take notes using your devices
Some of us are quicker at writing notes than typing, but that doesn't mean we have to use paper. There are many devices, including your tablet, that allows you to write digitally using a stylus.
You can even opt to invest in something like the Sony Digital Paper, Supernote, or Remarkable 2, which are designed to look and feel like actual paper. Not only are they convenient, but you can send and store your files quickly too.
Create a print policy
Finally, for those critical documents that you can't eliminate completely, it can be wise to put in place a print policy for your employees to follow. For instance, you may recommend they use blank ink, print double-sided, and only use the copier if absolutely necessary.
Yes, it may seem a little over the top, but you would be amazed at how much money you would save on resources just by updating the rules. It's a simple change that can make a big difference.
Final words
And that's it! By following the above, your business can start to reduce its paper usage. It may seem challenging at first to adjust to the different changes, but you won't regret it. You'll probably even see improvements within your productivity and management too!