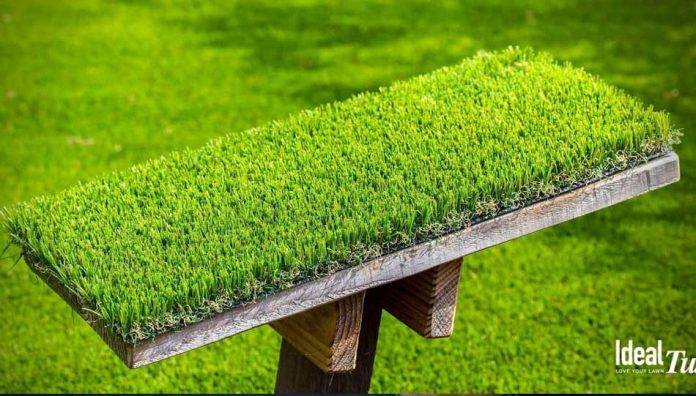 Artificial turf can help lower your maintenance costs, as it doesn't require watering, mowing, fertilizers, or pesticides to look green and lush. The grass is also durable and can withstand harsh weather conditions, saving you the replacement costs. You need to find the best artificial lawn company to offer quality turf and proper installation. Here's how you can pick the right one:
Understand Artificial Grass Terminology
Research the terms artificial grass manufacturers use before approaching any potential company to have an easier time shopping. Knowing artificial grass terms can help you craft the right questions and understand potential suppliers' answers. Here are must-know terms:
Backing
The backing is a key component in artificial lawns, as it keeps the grass in place. Artificial grass should have two layers of backing — primary and secondary. The primary backing is the material artificial grass is stitched to — some manufacturers use woven polypropylene, as it allows easy seaming. Ask every manufacturer you assess if their primary backing can resist stretching; if not, look elsewhere, as stretching can compromise the integrity of your artificial lawn.
The secondary backing is applied to the primary backing to permanently lock the artificial grass blades in place. Together, the two backing layers should have a decent thickness and weight to prevent premature wearing. You need a company whose grass has heavy backing if you're installing the turf in a high-traffic area like a field.
Yarn
Manufacturers use yarn to make the grass blades found on artificial lawns. Nylon, polyethylene, and polypropylene are among the most common types of yarn. Polypropylene is the thinnest and softest choice, making it ideal for homeowners with pets or kids who enjoy playing outside. Nylon is the most expensive and durable material — it's suitable for high-traffic areas like colleges. Polyethylene is an excellent middle ground, as it's more durable than polypropylene and softer than nylon. The right company should be willing to disclose the materials their grass is made of to allow you to determine if it's ideal for your intended purpose.
Pile Height
This is the height of the artificial grass blades. A reliable company will have lawns with varying pile heights to meet different customers' needs. A short pile height may be suitable if you're looking for turf for a sports field, whereas a long height may be ideal if you need true-to-life turf for your front or backyard.
Consider a Company's Turf Selection
There are specific artificial grasses for playgrounds, landscaping, putting greens, indoor athletic facilities, and pet spaces. Each type of artificial grass is different in terms of texture, surface temperature, firmness, and in-fill. For example, ZeoFill is a common in-fill in artificial grass for pet spaces, as it can absorb urine and trap the ammonia gas in pet pee, preventing your lawn from smelling. Pick a company that offers a wide product selection so you can get the most suitable artificial grass for your project.
Consider the Durability of a Company's Turf
Artificial grass is a considerable investment, so you should assess each option's durability carefully. Consider factors like density and face weight when evaluating a company's turf choices. Density is the number of grass blades per square inch — high-density turf is more durable than low-density turf. Face weight is a measurement of ounces of grass per square yard of turf — the higher the face weight, the more durable the turf. Pick a company that can provide details on the densities and face weights of its various turf options.
Consider Whether a Company Offers Installation Services
Laying an artificial lawn is more challenging than it appears, as it involves processes like excavation and compaction for your artificial lawn's base. These tasks should be handled by a professional for quality results.
Find a turf company that offers installation services to save time and money. The company should be willing to show you its past projects and take you through the installation process. Pick one that's dealt with your kind of project before, as they can deliver fast and quality results.
Look for Fair Pricing
Different companies will likely give you varying estimates on your project. Research the average price of artificial lawns near Knoxville and choose a company whose pricing matches that average. Make sure you look at the cost of the turf and of installation to get an accurate price.
Take Time Before Selecting an Artificial Turf Company
The right artificial turf company can eliminate your landscaping struggles by providing and installing high-quality turf. To pick the right one, start by researching artificial lawn terminologies. This can help you ask the right questions and understand the answers the companies you assess provide. Consider each company's product selection, ability to offer quality installation services, pricing, and the durability of their products before settling on any. Pick a company that provides a wide variety of durable turf products and quality installation services at a fair price to save on costs.