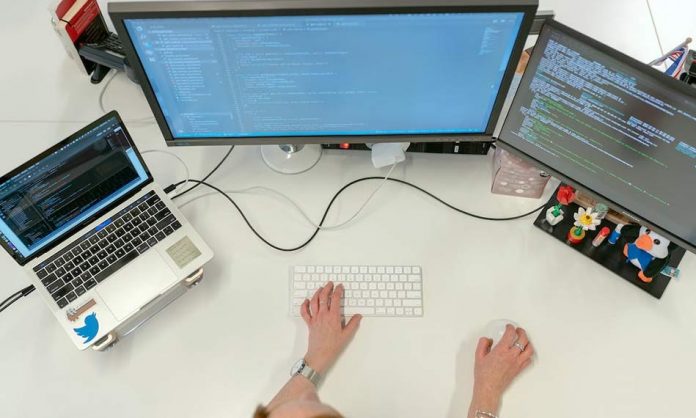 Let's face it: technology is present everywhere. Most people often surf, shop, or do Business Intelligence online. Furthermore, no industry can thrive in the present times without relying on recent technological advancements. Industries like manufacturing, finance, healthcare, and construction rely on tech expertise and providers. These experts carry out their operations, take advantage of new tools, and protect themselves from cyberattacks.
The tech industry advances daily, creating innovations and impacting businesses and people. As a result, jobs that were once unimaginable are now among the most sought-after occupations in the world, all thanks to technology's rapid expansion and breakthroughs. So, of course, it is only natural that you would wish to step foot in the tech sector.
Moreover, the good thing about the tech sector is it provides its employees with many advantages, including a competitive wage package, job flexibility, and stability. Thus, this is excellent news for anyone who wishes to pursue a career in technology. However, it is relevant to note that some tech jobs will undoubtedly be more sought-after than others in the years to come. So let's look at the top in-demand technology careers you can opt to pursue in 2023:
Business Intelligence Analyst
Business intelligence analysts, often known as BI analysts, gather information about the organization and its competitors to create plans to increase the company's efficiency and market share. Your day-to-day job duties as a BI analyst can include the following:
Define goals after consulting with management and key stakeholders.
Create, manage, and analyze data collection and business intelligence strategies.
Update the company's databases and business intelligence tools and solutions.
Suggest and implement improvements in collaboration with management and coworkers.
So, do you wish to pursue a career in this career path and secure leadership roles? In that case, you can enroll in an online MBA in business analytics and gain a foundation in functional business areas. The degree equips you in a way that you can make data-driven decisions. In addition, an online program is the best option for you if you are a working professional who finds it challenging to balance full-time classes with your employment and family responsibilities.
Robotics Engineer
As the name implies, the professionals in this engineering field are responsible for developing software programs and machines that mimic humans. These robotic systems, mechanical devices, and applications are deployed in several industries, including healthcare, agriculture, mining, automotive, manufacturing, etc.
Note that you must pursue this career path only if you are an exceptional trouble-shooter and have a creative mindset. Being well-versed in mechanics, applied physics, mathematics, and computer science are also necessary if you wish to step foot in this field. Be mindful that good communication, attention to detail, and problem-solving skills can take your career to the next level.
 On a given day, your job duties can include the following:
Creates rough blueprints, sketches, or other documentation showcasing concepts and prototypes and then modifies these prototypes in response to user feedback and simulation findings
Collaborates with developers, other engineers, project managers, clients, and other stakeholders to comprehend the needs and scope of the project
Offers robotic systems technical assistance and troubleshooting services
Conduct quality control and integration testing
Keeps up with emerging and current trends and technology
UX Designer
UX or User Experience designers are another most in-demand professionals in the tech industry right now. The reason? Businesses must frequently upgrade their websites, mobile apps, and other digital platforms to interact with customers in new ways. Thus, these professionals can conceptualize and create intuitive and engaging digital experiences. Simply put, a user experience (UX) designer develops interactive solutions that enhance a customer's interaction with a brand and provide a satisfying experience when utilizing various digital and web media. You must possess and hone excellent communication, teamwork, time management, problem-solving, adaptability, and attention to detail skills to enjoy success in this position.
Some of the everyday job responsibilities of a UX designer can include the following:
Create storyboards to envision ideas to accurately create and communicate project plans to clients and senior management
Create surveys for research on the usability and satisfaction of interacting with corporate websites and products via different media platforms
Design the look and feel of a website or product, including the menu and drop-down layouts, colors, and fonts
Use the latest research and insights to determine the best overall design elements to incorporate into UX design projects
Cloud Engineer
It is no secret that in today's technological era, cloud computing is no longer a luxury. Instead, it has become a must-have for almost every business. For this reason, the demand for these cloud engineers has increased tremendously worldwide. These technical experts organize, develop, manage, maintain, test, and deploy applications for cloud computing. Simply put, being a cloud engineer, you must supervise all the technical workloads related to cloud computing.
Typically, cloud engineers focus on a single cloud provider, such as Microsoft Azure, Google Cloud, or Amazon Web Services. So set yourself apart from others by obtaining certifications in any of these. Moreover, to be a successful cloud engineer, you must develop and polish communication, problem-solving, collaboration, and client-management skills.
Below are some of the typical job duties you might perform as a cloud engineer:
Develop and maintain highly secure and scalable architectures
Construct cloud-ready databases and applications
Determine, examine, and fix infrastructure weaknesses and application deployment problems
Review current systems frequently, then suggest improvements
Keep track of cloud management and storage services
Train teams on how to use new cloud initiatives and technology
Summing up
There is no denying that the technology industry is continually evolving. It implies that working in this field will never get boring. But it also means you must have a strong drive to learn new things and develop essential skills if you want to dip your toes in this industry. Given the intense competition among job candidates in this field, having various skills and knowing how to use them might help you stand out from the crowd and launch a career in technology.