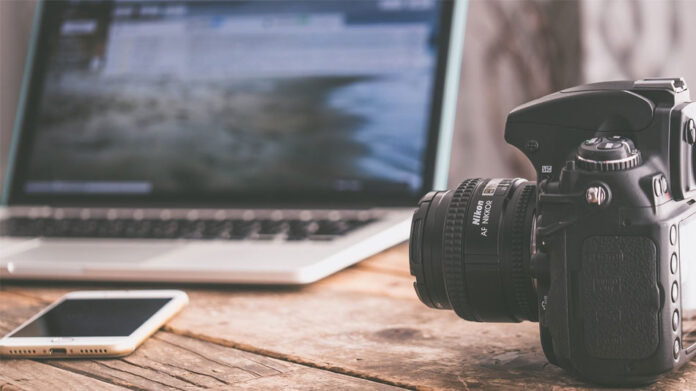 Online teaching is one of the best ways to earn a living while traveling, but it's crucial to have the right equipment with you. If you understand what teach English online is, you'll know that there are several key items that you'll need to pack in order to carry out your job effectively. So, let's take a look at the essential equipment that you should put in your luggage before heading off on your trip.
Vital Technology For Overseas Online English Teachers
The online teaching marketplace is predicted to be worth $350 billion by 2025, so it isn't too surprising that so many people these days are keen to enter the TEFL profession. Teaching English online gives educators the freedom to travel the world while still pursuing a rewarding career and bringing in a valuable income. However, in order to achieve success as an online English teacher, you'll need to ensure that you have the right technology to perform your role.
Having the right technology at your fingertips lies at the heart of successful online education. No matter which company you work for, you're sure to require a device like a tablet or laptop together with a headset and microphone attachment. Of course, you mustn't forget the importance of a good internet connection too.
Your Primary Teaching Tool
Remote working is a major cultural change, especially when you're planning to leave the country and travel while teaching online. However, your primary teaching tool will help you to stay in touch, not only with your loved ones but also with all that's familiar to you while you're away. Your laptop will be your best friend as an online English teacher, giving you the flexibility and functionality that you need.
There are many lightweight laptops available these days that are slim enough to fit easily into a suitcase or even a backpack, allowing you to work effortlessly from any location, but if you're really struggling to find enough room, many companies today allow you to teach using a tablet or even, in some cases, a smartphone, making it a breeze to carry out your job successfully no matter where you are.
It's worth remembering that you're going to need an HD camera, but most laptops will have one already built in. If yours doesn't, you'll need to invest in a quality webcam before you set off.
A Headset And Microphone
Online classes require you to have a high-quality headset with an integrated microphone since teaching with only your device's inbuilt microphone will cause an unpleasant echoing sound which is very distracting and unprofessional. You'll need to check with your company about which kind of headset they require since some insist on overhead headsets while others offer more flexibility. When you're traveling, earbuds with an inbuilt microphone are often the best choice since they take up very little space.
A Laptop Stand
Some online English teachers find that a laptop stand is a valuable extra tool to facilitate their work. When you're traveling, it's unlikely that you'll have a handy desk available every time you log into your classes, but with a collapsible and portable adjustable stand, you can look professional and enjoy hands-free teaching while also making the most of the nomadic lifestyle.
If you're going to be teaching using a tablet or smartphone, you'll find a holder useful. It's almost impossible to work effectively when you have to hold your device in one hand, or even when you're propping it up against a wall or other vertical surface. An adjustable holder will enable you to position your device at just the right angle to deliver your lessons while you sit comfortably.
A Dry Erase Board With Markers
Although it'll take up a little more room in your baggage, you'll find a dry-erase board a very useful tool when teaching English online. You can use them over and over to demonstrate your points and help your students visualize your teaching more effectively. While some whiteboards are too large to take overseas with you, there are many smaller versions that fold up flat for tucking into a rucksack or suitcase and then unfold to form a stand that allows you to use them hand-free during your classes. Some TEFL professionals find that a magnetic whiteboard serves them best as they can use magnetic teaching resources alongside it to enhance their lessons.
Don't forget that you'll need some markers too. Take care to check that they're suitable for use on dry-erase boards and that they won't leave permanent marks on the board. Pens that come with erasers on the end will save you from having to buy a separate eraser and will take up less room in your luggage.
Suitable Lighting
It couldn't be more important that your students can see you easily while you're teaching them, so having suitable lighting during your classes is crucial. While you may find that your room has a lamp or other convenient light source that you can set up to improve visibility, depending on where you're traveling, that may not be the case.
That's why a selfie ring light could be an ideal travel companion. You can simply clip it onto the laptop to add much-needed illumination to your screen while you teach. Usually, it'll be rechargeable and will supply a bright halo of white light over several hours – certainly long enough for you to complete your classes. Most selfie rings fold flat and are lightweight too, so they won't add extra bulk to your baggage.
Well-Equipped Online English Teaching While You Travel
Armed with these key pieces of equipment, you'll be ready to start your career as a nomadic online English teacher. You're sure to find that they make your job much easier, no matter where in the world you visit. Whether close to home or on the other side of the planet, you'll be fully equipped and prepared to deliver outstanding lessons to your students every day!