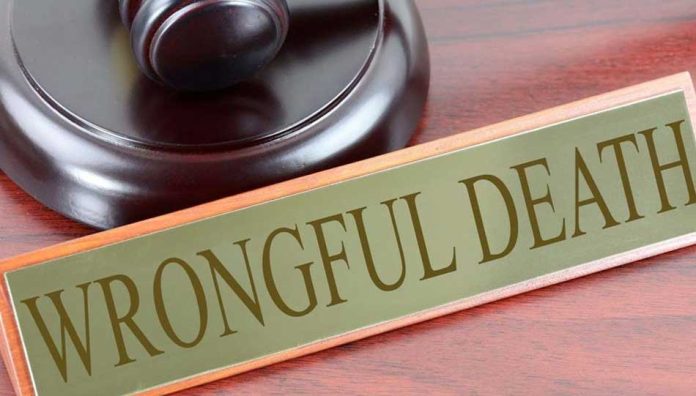 Losing a loved one is never easy, especially when you lose them due to someone else's carelessness. The loss can be very heartbreaking for everyone involved. A skilled wrongful death attorney can help you get monetary compensation for such a loss. Here are some of the frequently asked questions about wrongful death:
What Is a Wrongful Death?
A wrongful death happens due to the negligence of another party or parties. Negligence is defined as doing something that a person with reasonable caution would not do in similar circumstances or not doing anything at all. The law provides monetary damages for wrongful death to legal heirs of the deceased.
Who Can File a Claim for Wrongful Death?
A wrongful death lawyer may file a lawsuit on behalf of family members or individuals regarded as the deceased person's dependents. These individuals may include:
A spouse
Children
Grandchildren
Parents
Any minor dependent on the deceased and residing in the same home for at least 180 days before the wrongful death
Wrongful death lawyers can help identify all individuals entitled to a claim under the law.
What Types of Damages Are Recoverable in Wrongful Death Cases?
One can get compensation for economic and non-economic damages in wrongful death cases. Economic damages are monetary losses incurred by surviving family members and dependents, such as:
Loss of the income and financial support the deceased would have provided if they had lived
Medical costs before the passing of the deceased
Funeral and burial costs
Non-economic damages as a result of the loss may include:
Loss of companionship
Loss of the care and counsel
Mental suffering
The jury may also include punitive damages to penalize the defendant for acting intentionally to harm the deceased.
How Are Wrongful Death Damages Calculated?
The sum of all financial losses associated with the death is the foundation for calculating non-economic damages. Attorneys and insurance providers use the multiplier or per diem method to calculate the total sum. The following factors may affect the worth of a wrongful death claim:
Whether the deceased had dependents
Whether the deceased contributed to their own injuries and death
The occupation and income of the deceased
The available insurance
Loved ones may never be able to collect anything if the plaintiff lacks an insurance policy and assets. Discuss insurance and other related information with a wrongful death attorney.
What if the Deceased Never Had a Job?
If the deceased never had a job, they may have contributed to the family in another way. Stay-at-home spouses provide direction, support, and care for the family. These contributions to wrongful death can be measured as pecuniary losses.
How Are Wrongful Death Claims Established?
To establish a wrongful death, one must demonstrate the following:
Negligence: The defendant was negligent, careless, or reckless in their conduct, contributing to the death.
Violation of duty: The defendant had a duty that they failed to uphold as a result of negligence.
Causation: The defendant's carelessness led to the death.
Damages: Measurable damages resulted from the death.
What Is the Statute of Limitation for Filing a Claim for Wrongful Death?
One can file a wrongful death case within certain time frames. The mandated legal time limit may vary depending on the state and other factors surrounding the death. Check your local state's policy for a more accurate time frame.
If the appropriate party does not file a claim within the statute of limitation, they lose their right to pursue monetary compensation. Seeking help from a wrongful death attorney soon after the death can help prevent missing deadlines.
How Can a Wrongful Death Attorney Assist?
There are many considerations and steps involved in proving a wrongful death claim. An experienced wrongful death attorney can help in the following ways:
Gathering evidence by speaking with specialists and witnesses
Understanding the pertinent laws unique to each case
Developing a plan for settlement using available information
Negotiating settlements in out-of-court mediation
Representing plaintiffs during trials.
Hire a Wrongful Death Attorney Today
If you have lost a loved one due to negligence, speak with a wrongful death attorney as soon as possible. Death can be tough, and it gets tougher when the financial realities hit. Knowledgeable wrongful death lawyers will help you every step of the way to achieve a fair settlement.