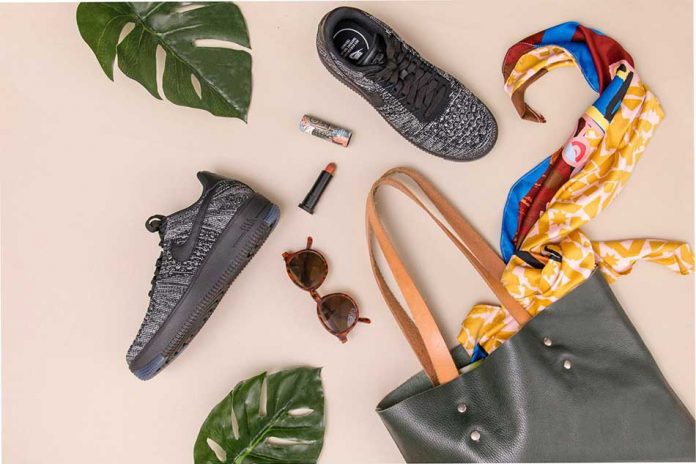 We all have that one stylish woman in our social circle who rocks the plainest of the outfits like a diva.
Even if she is wearing a white tee with jeans, she looks gorgeous and put together for a birthday bash! Ever wondered how?
She knows the art of accessorizing her outfits in the best way.
You can enhance a simple outfit with the right use of accessories. Especially in summers, when we only want to wear light, plain dresses, accessories play a vital role in embellishing such clothing.
Without compromising on a trendy look, jewelry, shoes, and bags can make your summer outfits very practical during hot days and warm evenings. Your t-shirts, jeans, blouses, skirts, dresses, jackets, and jumpsuits become a blank canvas on which accessories project a finished, aesthetic look.
Don't fall for the fallacy that you don't need to adorn any type of summer outfits. The only time you don't need them is when you hit the gym! Otherwise, whether you plan to dress up for a Sunday brunch with friends or invite to a formal dinner, we got you covered with the accessory advice.
Read on to know some tips on how to define your summer outfits with the appropriate accessories.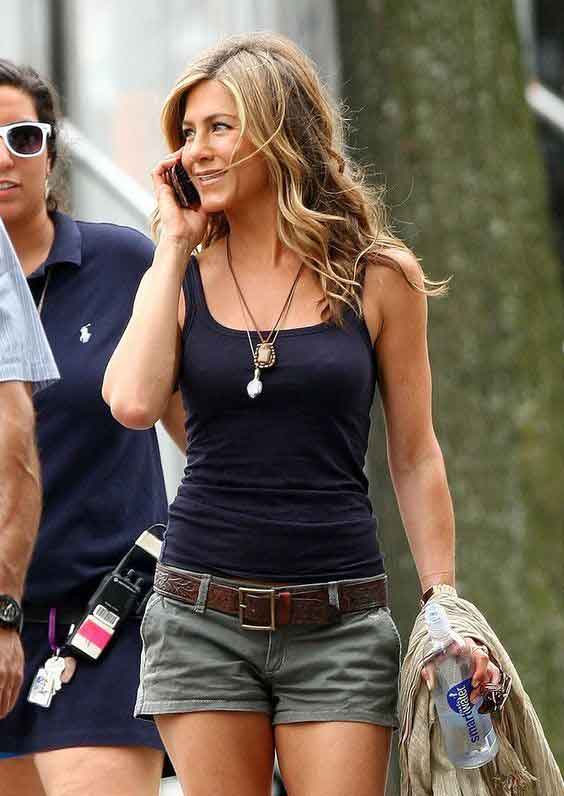 Accessorizing Casual Summer Time Looks
Our casual wear in summers mostly comprises of jeans, t-shirts, crop tops, tank tops, miniskirts, lightweight jumpsuits, and mini or maxi floral dresses. A daytime stroll or a quick meetup with friends call for some trendy dress up while staying cool. You have many options for jewelry, hat, and shoes that gel well with a casual outfit.
Footwear:
Firstly, almost any of the above clothing essentials will look lovely paired with colorful flat pumps. Other footwear options are platform heels, canvas shoes, strapped sandals, and the good old flip flops. Fancy adornments on comfortable flip flops give it the much-needed luxe.
Jewelry:
Go for a citrus color palette for your accessories. Small-sized ear studs add an extra oomph to your look, and you can also add a charm necklace on plain tops and shirts—for instance, a fruit charm necklace on a plain light-shaded tunic.  You can keep jewelry to a minimum, but don't ditch it at all.
Others:
A perfect casual summer look is incomplete without sunglasses and a fedora hat, so make sure you have a few in excellent quality.
Clutches are your best bet when it comes to bags with casual wear, but you can use chain belt purses and tote bags when needed. Give a boho touch with the print of your bag. Don't forget to add some flair to your look by putting on your shades.
Accessorizing Semi-Formal/ Evening Looks
Semi-formal dresses are much closer to the casual category but have a slight edge in terms of fabric and design as the temperature goes down a bit. Opting for a blazer or a denim or leather jacket, women can also layer their outfits for a glammed up semi-formal look.
Footwear:
Ankle length boots and stilettos are the best options to give a little formal look to your outfits.
Jewelry:
Bracelets, watches, and rings are the highlight of evening wear. The bling will differentiate your outfit from a casual look, and the watch will help you pull off the look correctly. You can go for beaded bracelets, chunky bangles, or a nice watch. Handcrafted jewelry is also well-suited with the outfits usually worn in the evening.
You can also wear hooped earrings or teardrop ones with semi-formal dresses.  Others:
Depending upon your outfit's color, you can choose bold colored clutches, which are highly recommended for evening wear. Madamoiselle bags and chained backpacks also go well with the outfits in this category. At the same time, ethnic clutches and chain bags look super stylish with Kurtis.
You can also add some funk to your outfits by wearing a nice chain belt.
Accessorizing For Formal Occasions Held During Daytime
During summertime, formal occasions always make us worry about what to wear, which beats the heat yet looks festive.
The answer to this worry is embellishing your outfits with accessories. Be it a graduation ceremony or a day wedding, your outfit will let you stay cool even if the weather isn't.
Footwear:
Wedge heels are a popular choice for formal wear which suits the occasions held at day time. Closed-toe low heels also pop against the dresses that are day-appropriate. Choose colors that offer an exciting contrast rather than matching everything.
Jewelry:
if you have chosen a v necked dress, a statement necklace that hangs down will aesthetically enhance the appearance. Small earrings give the required bling while not adding weight to your look in the scorching heat. Avoid wearing heavy metallic jewelry during the day for obvious reasons.
Others:
Buy a voguish pair of sunglasses to wear whenever you step out during the day. Sunglasses add a swank to your persona like no other accessory. Plus, it is highly practical.
Try pairing plain outfits with a printed tote bag or your printed outfits with a contrasting, plain shoulder bag. If your bag and outfit both lack any sort of detail, tie a printed silk scarf around your bag and wear a chain belt to add an instant adornment.
Accessorizing For Formal Occasions Held During Nighttime
Thankfully, nights are cooler than days, giving us the freedom to use all the delicate jewelry, fine footwear, decorative bags, and other ornaments stored away in our wardrobes.
Footwear:
Intricately designed heeled sandals are the most appropriate footwear for night occasions during summers. They come in various styles where the strap is either plain, bejeweled, or furred, making them ultra-sophisticated. Other options are studded ballerina flats and classic pumps, which also look voguish.
Jewelry:
Delicate stone jewelry like necklaces, hoops, bracelets, and rings are the right choice for occasional wear in summers. Bracelet watches are also an accessory that elevates the elegance of the whole outfit beautifully. You can also wear a nice brooch on your dress or formal blazer, but never wear it along with a necklace.
Others:
Vintage-inspired bags are the go-to accessories for a night out, but you can also opt for acrylic bead or diamantes clutches and chain pouches to round off the formal look.
Silk scarves gel well with several types of formal summer outfits. But go for plain ones in dark colors at night. Leave the printed ones for day time.
If you choose to tie your hair in a neat bun, wear a pearl pin on your hair to add an adornment that doesn't touch your skin.
Summing Up
If you crack the code of matching the right accessories with summer outfits, you will be able to make a style statement even with the most unadorned essentials. Plus, it will give the onlookers something worth watching.
Having said that, do not stock up on accessories mindlessly. Instead, examine your wardrobe before buying an accessory that will go along with many of your outfits.