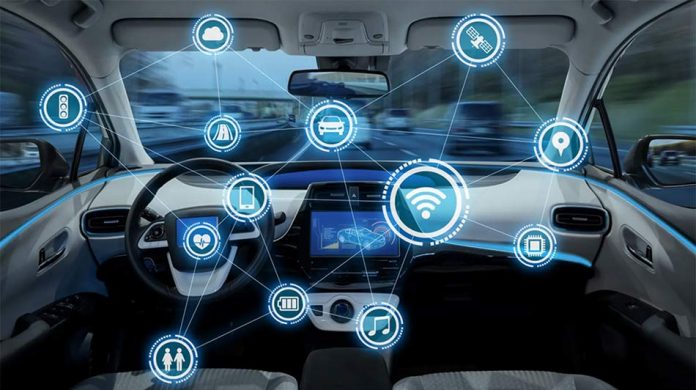 Having the latest car Gadgets in your car is a sure way to make your ride enjoyable. Even if your car is old, it will feel new and upgraded. While the market has all kinds of car Gadgets, choosing the best gadgets depends on your need and budget. Here are some gadgets you can fit into your car.
1. The NOx Redline NOx sensor
Ever since the introduction of the internal combustion engine, car manufacturers have worked to reduce emissions. While some people may think that they do not contribute to air pollution, they do.
However, with the NOx Redline NOx sensor gadget for your car, you can tell how much of the NOx emissions are present in your car, and it can even show you where the NOx emissions are coming from.
Not only that, it helps you to understand the problems with your car emissions. You can also see how your emissions will change depending on the state of the engine.
If you are quite modern and like to keep updated with technological devices, I suggest you get this gadget for your car. It has many features like an OBD port which is used to access the live data of the vehicle. It also shows you any errors in your vehicle's performance by displaying it on a 4-inch color LCD screen.
Learn more about nox sensors here
2. Anti-slip Ripple Sticky Dash Grip Mat
We all know the stress of having your keys, glasses, and phones tossed in the car when you speed or drive over bumps. Why not save yourself the hustle of frantically searching for them every time you stop, since you have no idea where they fell by investing in an Anti-slip Ripple sticky Dash grip mat? It's 3mm thick with soft latex. Your mat also comes with a pad that secures all your objects into place in the dashboard so that they don't fall or slip. You will save yourself time and energy searching for your essential belongings since you will find them at the exact spot you placed them.
3. Nonda Zus Smart Car Charger fitted with car finder
When you have parked your car in a busy parking lot with lots of cars, it's normal to forget where you parked. You don't need to freak out running up and down trying to find your parking spot. Save yourself time by getting a Nonda Zus Smart Car Charger which is fitted with a car finder. It's fitted with two USB chargers which can charge your phone. You will be relieved to know that it also acts as a Bluetooth tracking device that can track your phone and your car.
4.Handpresso 127015 12V Auto Hybrid
If you have rush early mornings and don't have sufficient time to prepare coffee, it would be best to invest in the Handpresso 127015 12V Auto Hybrid. You will enjoy the convenience of preparing your coffee in the comfort of your car as you rush to that business meeting or catch up on your errands. It's specifically made to fit into your car. You can use your espresso pods or coffee grounds. You plug it into the 12-volt port or cigarette lighter of your car.
5. Yada Wireless Baby Monitor
As a new parent, you constantly worry about the safety of your little one when you are traveling. You will constantly turn around to see if they are fine in their little car seats. You may want to make the whole process safer for you and your child by investing in the Yada wireless baby monitor. It comes with a small camera that is fitted at the headrest of your child's car. When you get out of your car, you get a reminder that your child is safe. What's more, the device is affordable, easy to fit in place, and used without any hitches.
6. Cobe Visual Navigation System
Cobe Visual Navigation System is a great gadget that can assist you with driving directions. It has a built-in GPS that uses the phone's camera to give you more accurate navigation, and it also has a voice command function. It can connect to a laptop or a tablet via a USB cable if you download the software first. This is a good gadget for those who tend to get lost sometimes or travel a lot and need directions from time to time. If you're not careful with the device, it can break easily and damage your phone as it is connected via a USB cable. The Cobe Visual Navigation System costs anywhere from $200 to $250.
7. Dash Cam
A car dash camera is a must-have for any driver. They can help protect you from reckless drivers and accidents by documenting driving habits and driving conditions. It's also a great insurance policy. For example, if you get in an accident with a hit-and-run driver, you can show the police your camera footage.
8. Car Wireless Charger
Has your phone run out of battery while you are driving?
Well, the wireless Charger is the answer to your problem. Whether your phone is in your pocket or on your desk, you will never run out of battery again while driving because it is fast and convenient. The car wireless charger acts as an ultimate charging solution for virtually all Smartphones. The car Wireless Charger includes two coils that you can use in any order, so if your phone or case is thick or thin, this Charger will do the job perfectly.
9. Pioneer MVH-X380BT
If you're the kind of driver who finds it hard to concentrate on the road when you're listening to songs or podcasts, this gadget will be in your life. It's an intelligent in-dash multimedia player with Bluetooth connectivity and Apple CarPlay, so you can take calls through your smartphone, listen to music and use your favorite apps while driving.
10. An Air Pump
We all have been there. You're driving down the road, and you have a flat tire because of a nail, screw, etc. So what do you do? You pull over and call AAA or your roadside assistance for help, right? That is if you have that service through your car insurance. If not, you are stuck holding the tire iron away from the oncoming traffic, hoping no one does damage to your car while you are desperately trying to get it fixed. This is why I recommend carrying around an air pump with you at all times in your car. It can be a mini one, but it will save the day when you get a flat tire.
It also doesn't have to be just for your tires. A mini air pump can be used to inflate balls, sports equipment, etc. There are portable ones that can be used on the go or even to inflate things around the house.
Conclusion
While gadgets make your car modern and classy, it's essential to use them as recommended by the manufacturer. If gadgets affect the performance of your car, you can let a professional fit them to avoid any damages to your car. You can also check Gadgets with great multi function and with good reviews from other users.