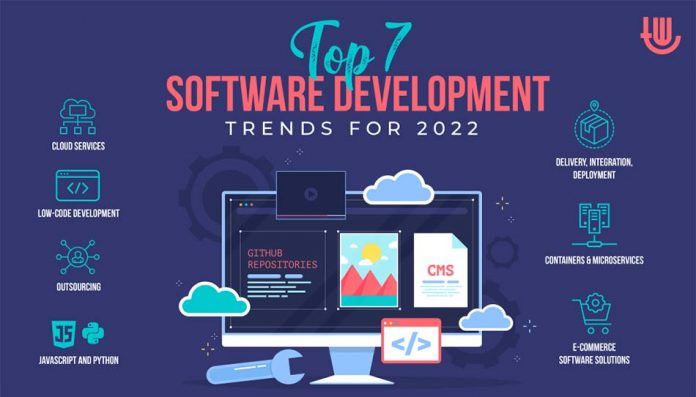 So many tech software and apps are introduced every single day. It is challenging for a user who doesn't have much knowledge about technology to decide which software to keep and which to let go. You might be using an outdated version of an app or never knew its alternative existed. But with proper research, you can always choose what's appropriate. Here is a list of trending tech software you shouldn't miss this year:
1: GIMP
It's an open-source image editor. You can say it's close to Adobe Photoshop but you don't have to open your wallet to use it. GIMP is packed with advanced tools for photo editing and adding layers. It contains plugins that make photo editing a piece of cake. There are dozens of more customizable filters to achieve amazing results within a few clicks.
2: VLC Media Player
It's 2019 and if you are still not using VLC media player, you are missing out! It can handle video and audio files in a number of formats. It gives users control over playback as well. You can also optimize the media according to your preferred hardware configuration. Is that cool? Its new 360-degree playback lets you enjoy watching videos with your VR headset. That is great news for VR fans.
3: Mozilla Firefox
Firefox is one of the most flexible Internet browsers. It comes with thousands of plug-ins to transform your experience. It's updated every 5 to 8 weeks so you can get your hands on the latest features every other day.
4: KeePass
If you are looking for a great password manager, look no further. KeePass is very reliable when it comes to managing your passwords securely. You just have to remember one master key to unlock all your passwords. KeePass uses AES and Twofish for encrypting the database.
5: EaseUS Todo Backup Home
It is a disk image software that replicates the drives, software, and patches of your computer's operating system. Whenever a contingency takes place, you can restore your PC anytime. Along with taking a backup of your PC, this software also keeps your data safe. So it is more than just a backup tool.
6: Hotspot Shield
Everyone needs a VPN once in a while. Whether you want to keep yourself protected from cybercriminals or access a site that's banned in your country, a VPN comes to the rescue. Hotspot Shield is one of the most reliable of them all.
It allows you to browse content from 15 different countries. It is secure and encrypted. No one can track your IP address, I repeat no one. It's extremely easy to set up and use and it's available for free.
7: Libre Office
Microsoft Office is used worldwide but it is not available for free and that's disappointing for many users. If you don't want to purchase the Office Suite, no worries. You can use LibreOffice, it's an alternative. It consists of basic apps like Impress, Draw, Base & Math, etc. It is completely free and you can install it on your PC without any limitations.
8: Notepad ++
Want a tool to take notes? Notepad ++ will amaze you. Some of you might be using Microsoft Notepad but the problem with it is that it lacks advanced features. It is only good enough to edit text files.
Notepad ++, on the other hand, has a tabbed interface. You can open multiple documents at the same time. It also supports highlighting and folding. You can create Marcos and use them to speed up your editing game. Its advanced search feature lets you search files as well. It is a handy tool for developers. It also supports a handful of plugins.
9: Image Viewer
You might already be using its alternative the Photos app which comes as a default image viewer in Windows 10. It's a decent app but if you need more features, then Image Viewer will not disappoint you. It allows you to edit your images and assign tags to organize them. It is also faster than Photos (which by the way makes the Photos app pretty annoying).
10: Advanced Driver Updater
Advanced Driver Updater lets you scan your device drivers so that you can update them in just one click. It's a highly recommended software for Windows 10 users.
Once you install and download it, it scans your PC for damaged, missing, or outdated drivers. Then it lists down errors on the basis of priority. You just have to click on the update button to fix everything.
It also has a huge driver database. If you feel you are missing something, then just browse its list. It is highly reliable if you are looking for a solution to keep your PC's drivers updated.
Each of these software programs is meant to serve a purpose and make your life easy. Install these apps right away to enjoy their benefits. Most of them are available for free!