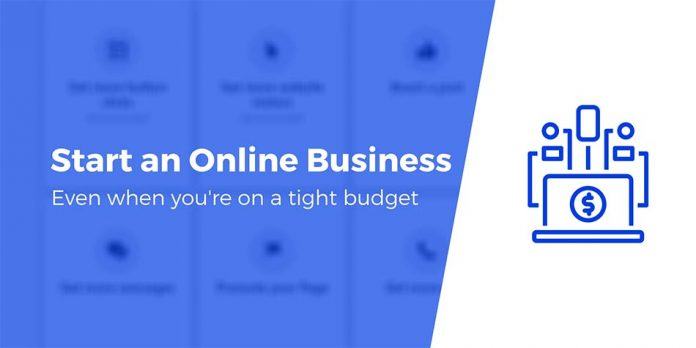 The arrival of Covid-19 signified a loss of employment for many. However, it also resulted in many people looking for new ways to make money and find success in their lives. This led to several individuals opening online businesses.
There's a lot to be said about starting an online business in this day and age. If you're considering it, here are a few steps to get started:
Define your niche and product
Firstly, you'll want to think about what exactly you'll be offering and what particular niche you may get into. Setting a business plan will require you to know what exactly you hope to achieve with said product. You need to know what to sell on Amazon before you start trying to sell on that website or any other, so take some time to develop the best plan for a successful business.
If you need investors to become interested in what you have to offer, you must have a clear plan on what you're offering, why you're offering it, and how you're going to make your business a success. They'll want to see this before they get involved. So, before you do anything else, set time aside to plan what your online business will be about.
Research your target demographic
A business plan that succeeds has a lot to do with the people you want to reach. Perhaps you want to break into an industry that may seem saturated. However, if you look closer, you may find there's a demographic that isn't being helped or supported in that industry. By meeting their demands and providing the solution to that target demographic, you can easily find success.
Clearly define what your brand is about
To set yourself apart from the rest, especially in a saturated industry, it's important that your brand's personality is loud and clear. Whether you do this through a captivating video strategy or by being active in your community, it's essential to have a brand mission that can be heard loud and clear. You may need to work with a brand strategist or do your research to clearly define what you're all about.
Educate yourself about legalities with online business
Jumping into an online business may seem easy. However, there are many details to consider as you try to get into the online business world, such as copyright, digital rights, security, and payment protection. Do your research, but if it all feels too overwhelming, consider hiring a lawyer or consultant to help you navigate your growing online business.
Consider hiring help
You may think that you can handle an online business all by yourself, and in some cases, this may be true. However, it could be beneficial to hire someone who could help with anything from copywriting to website development.
While you may not need to hire someone in-house, you'll at least want someone who can help you create a streamlined site for you to do your online business on. This is especially true if you don't have any experience with this.
In Conclusion
Starting an online business isn't for the faint of heart, especially if you plan on tackling a saturated market. It takes trial and error, planning and preparation, and patience. It can take some time before it brings you the type of profit you desire. However, with social distancing and people turning to technology and remote work more than ever, it could be the best way to succeed in a world where people are doing business online. Whether you offer services or have a product you know people will want, plan for success.