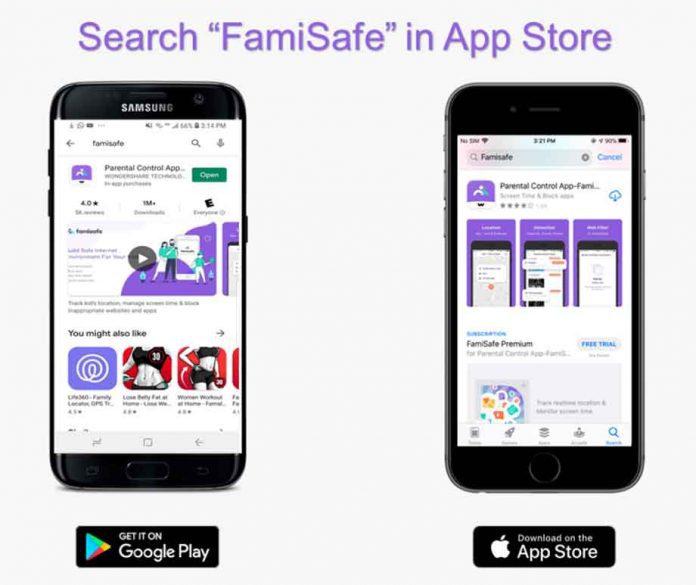 Worried about what your children are doing online and where they are? Want to know their screen time and protect them from all possible frauds that happen nowadays online? We live in a digital age and all of this is possible with the help of parental control software. If you are looking for software that can enable you to track the online activities of your children, Famisafe is a worth considering option. Launched by Wondershare, Famisafe is one of the most trusted apps that enables effective parental control and mobile location tracker. This application is compatible with Android, iOS, and Kindle.
Download the Famisafe app either from GooglePlay or AppStore  With this screen time app,  you can access the user database and search history.
Parents stay a bit conscious about what their child is doing and where they are to ensure their safety. They can't go along with their children everywhere and so such parental control apps come in handy. The current generation of advanced digital technology furnishes the flexibility and ability to know about the location and screen time of your children.
How to Use Famisafe to Keep Kids Safe Online?
The screen time app, Famisafe is one of the robust software that enables location tracking and serves all your tracking needs. Not only kids but this screen time tracker also helps you locate any screen you are monitoring with the help of this app. Below listed are a few notable features offered by this screen time app.
Famisafe supports web filtering, through which you can filter adult content and control what your kids are watching.
It furnishes easy access to the live location of the phone or device you are monitoring.
It can detect explicit content and check whether or not your child has suspicious photos on their device.
The app activity report and app blocking features are offered
It provides precise information about the site your child is visiting and will help you set a screen limit time.
You can reap the maximum benefits of this app by using its varied features. It has a phone tracking feature that enables location tracking for free.
You will not have to check the phones of kids to see what they were doing. Just do the initial setup on their smartphone and then monitor their every activity from your phone.
To track the screen time limit, or any other aspect on another device, you can simply install the Famisafe app on your smartphone and the target device. You are not required to be a pro or have advanced skills to make this software work. Just a few basic steps and you are done.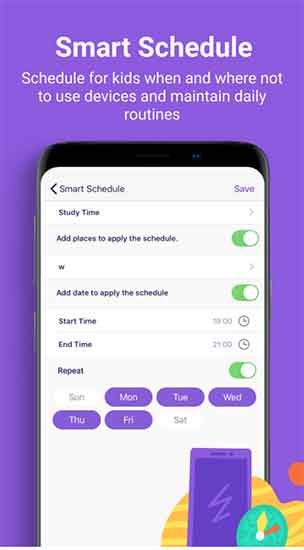 Step 1: Famisafe is an account-based screen time app and therefore you will have to register an account with the application.
Step 2: You can either choose to use its free version or get a paid subscription. The premium plan offers amazing features, you can also use the free version to get access to the basic features.
Three varied pricing plans are offered for the users to choose from.
The app is billed at $9.99/month and $4.99/month if you buy the annual plan, $6.66/month if you buy the quarterly plan.
The Bottom Line
Famisafe offers a full-fledged experience to parents and offers every feature that helps them control screen time and track location of their children. You cannot prevent your kids from surfing the internet, but you can surely control what they are watching and for how long. Deter them from watching malicious content the web is flooded with by using Famisafe.