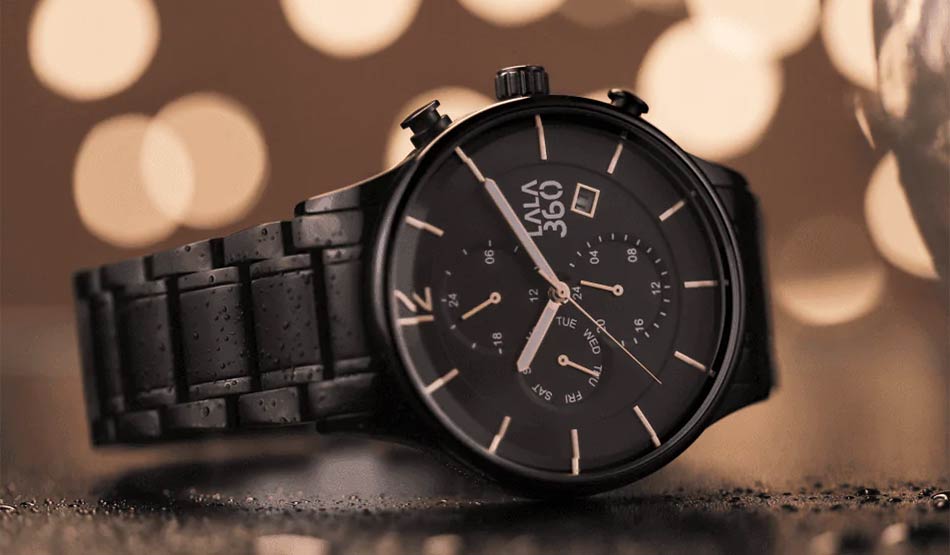 Timepieces are much more than practical accessories. They're also an opportunity for you to add another layer of personal expression to your everyday look. Whether you like neutral tones or prefer bolder colors and patterns, the watches is an affordable way to give your outfit a little something extra. In fact, it's possible to find timepieces that suit almost any style.
From the rugged and outdoorsy to the preppy and refined, There is a wide range of men's watches available on the market right now. Whether you have a particular look in mind or just want to browse until something catches your eye, here are some helpful tips on finding the best watch for men this fall season.
What to Look for in a Watch
While there are many different types of watches out there, they are all designed to do the same basic thing: tell the time. So, before you start shopping, make sure you have a clear idea of what is most important to you in a watch. For example, are you looking for something formal or casual? What's your budget? Do you prefer analog or digital displays? Also, keep in mind that most watches can be worn in more than one way. You may not need a completely new watch if you can find a style that works for both your casual and dressy looks.
Smart Watches
If you're looking for a watch that goes beyond telling the time, a smartwatch is a great choice. These devices connect to your smartphone to track your fitness, receive notifications, manage your calendar, play music, and more. If you work in a business setting, you may want to skip the smartwatch. While they're great for casual wear, smartwatches can make you look like you're trying too hard if you're wearing them with a suit.
Chronograph Watches
Chronograph watches are those that feature a stopwatch function. While they're most often found in sports watches, there are some chronograph watches that are more casual and even dressy. If you're looking for a watch that can measure a short event, like a sports competition or a cooking time, a chronograph watch is a great choice. Chronograph watches are also handy for keeping track of your time and appointments.
Dress Watches
If you like to dress up for work daily, it's probably best to choose a watch that is more formal, such as a dress watch. A dress watch is a classic timepiece that features a clean, minimal design and either analog or a combination of analog and digital. You can also choose a watch with a design element that adds a little personality, such as a pattern or a colored face.
Sport Watches
If most of your daily activities take place outdoors, or you're looking for a watch to use while exercising, a sports watch is a great choice. These watches are designed to withstand water, extreme temperatures, and vigorous movement. Most sport watches also come equipped with several useful features, such as a timer and a stopwatch, as well as an indicator that tells you how far you are from your fitness goals. Search online for My Gift Stop watches, you can find high-quality watches at the best prices there. My Gift Stop is an authorized online watch dealer.
As you can see, there are plenty of options for men's watches out there. Whether you're looking for something casual or you prefer something a little more formal, you can find the perfect watch for you. Whatever style you choose, make sure you know what's most important to you in a watch before you start shopping.