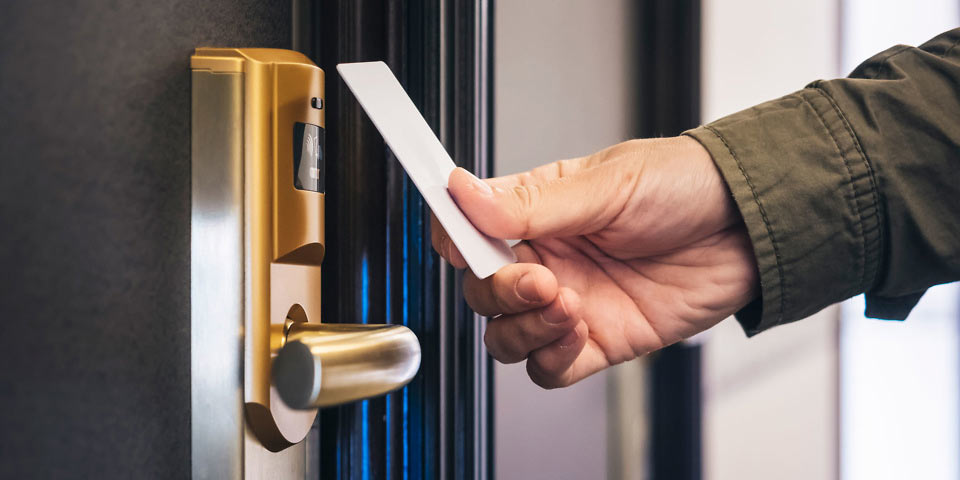 In 2020, the global pandemic affected every industry, but the hospitality sector was the worst hit. The sector experienced worldwide restrictions that brought its operations to a halt for months. While the COVID-19 virus is not yet completely under control, many businesses have resumed operations.
It might take a while for the hospitality industry to resume its pre-pandemic state. Some reports suggest that the tourism industry, which is a component of the hospitality industry, could take three or more years to return to its state before the pandemic.
However, it's not doom and gloom as the industry picks itself to resume its operations. Besides, vaccines are in the offing to contain the pandemic for the long-term. While nobody is sure about the future, such breakthroughs make 2021 a year of challenges and growth opportunities for the hospitality industry.
Technological trends in the hospitality industry in 2021
Industry trends are often the leading indicators of growth opportunities. For the hospitality industry, here are the technological trends that could shape its operations in 2021.
API going mainstream
This technology is adding efficiency to the hospitality industry by providing a seamless link between hotel programs and tools. An API (Application Programming Interface) is a messenger of data among different applications. APIs allow different hotel tech tools and programs to work together.
For instance, they connect the RMS (Revenue Management System) to a PMS (Property Management System) or the PMS to upsell software. APIs can also connect business intelligence software to the PMS. The seamless connection between different programs and applications makes hotel technology user-friendly and efficient.
Hoteliers can capture the full capabilities of their platforms when their tools work together. API technology in the hotel tech space is likely to open up a new world of opportunities for property owners. With this technology, hospitality service providers will get actual operational data to help them analyze trends and provide recommendations.
The recommendations can help in improving marketing campaigns, initiating smarter staffing decisions, and dealing with market competition. Hotels that implement the API technology in 2021 will be able to automate tasks that consume much of their employee's time with manual data entry.
Contactless Interactions
The global pandemic led to social distancing and minimized surface contact protocols. More hotel guests would like to see these protocols observed, even as the hotel industry rises to resume its operations in 2021. With this in mind, hotels have implemented contactless interactions to increase the level of guest satisfaction.
Today's guests would prefer contactless check-in and checkout using mobile apps and NFC (Near Field Communication) technologies. This technology allows guests to go directly to their rooms without interacting with the front desk.
It reduces congestion at the reception desk and saves guests a lot of time. Other than mobile apps and NFC, guests can check-in using facial recognition, passport information, or membership programs.
Improved Safety and Hygiene
In 2021, customers are likely to pay more attention to the hygiene and safety of the facility. Even with the breakthroughs in vaccines, the pandemic is not over yet. Hygiene and safety are still a priority for hotels, restaurants, and other players in the hospitality industry.
To implement this etiquette, hotels will need to install automatic hand-washing machines and temperature-measuring thermo guns at designated points. Additionally, more visitors will expect more intense cleaning in their rooms. For this reason, hotels have invested in robotic technology for cleaning and doing errands in guest rooms.
These machines can work for more hours compared to human employees. Besides, using robots for cleaning will help hoteliers save money in hiring more staff while reducing human contact between employees and guests.
Guest Room Technology Innovation
In line with the COVID-19 protocols, more guests would expect improved experience and convenience. Installing smart rooms and using IoT to coordinate regulate temperature and lighting in hotel rooms will accomplish this objective. The number of voice-controlled is likely to increase to provide on-demand convenience that visitors expect from their hotel experience.
Additionally, hotels are more likely to initiate mobile ordering technology. This will allow guests to order room service from restaurants near their hotels. They can order and pay for their food and drinks from their phones. This will help hoteliers cut costs on labor and menu management while saving guests the hassle of calling down, signing a receipt, or spending time waiting in line for service.
Privacy and Cybersecurity
Hotels are hackers' prime target. According to one cybersecurity expert, only about 25 percent of all US-based businesses including hotels are fully compliant with the latest data security best practices. Cybersecurity remains one of the greatest challenges that hotels have to grapple with.
In 2021, hotels would need to put more concern into revamping their security profiles. This calls for the installation of top-notch tech tools to offer multilayer security, secure transactions, and data protection while remaining compliant with international payment, data protection, and privacy standards.
Installation of Wi-Fi 6
While 5G internet seems to be getting the buzz, for hoteliers Wi-Fi 6 would be more relevant. Wi-Fi 6 refers to the next generation of Wi-Fi technology, which provides a faster and more efficient connection delivered by new technologies. It's nearly 30% faster than the current generation of Wi-Fi.
As hotels add more devices to their Wi-Fi networks, a faster speed is more desirable. The technology is likely to improve the guest experience and allow them to book and manage their stay using their smartphones. On the other hand, Wi-Fi 6 will enable property owners to provide better service using in-room technology. Smart thermostats, smart locks, and smart speakers can perform better with high-speed and more efficient Wi-Fi 6.
Virtual Technology and Augmented Reality
These two technologies are gaining traction in the hospitality industry, as visitors get interested in virtual tours. Today's hotel guests would like to have a preview of the facility and its surroundings even before their actual landing. Both virtual and augmented reality provides a 360-degree view of the facility, its interiors, and even the surroundings.
These technologies allow customers to make informed decisions based on what they see. Importantly, the information is accessible on different devices and users don't need a VR headset. Augmented reality takes it a notch higher to present the information in graphical or informational overlays to improve the natural environments.
How the Industry Should Respond to Customer Demands
Resuming work after lockdown could be challenging, but businesses can improve the process by focusing on customer demands and incorporating the necessary technology. The global pandemic brought a new norm that requires businesses to embrace.
For the hospitality industry, it requires three main capabilities—creativity, flexibility, and resilience. The industry can respond to the new demands by listening to their customers, considering their preferences and expectations. This can help rebuild visitor trust. It comes down to reassessing the operations of the business and reconnecting with customers.
Similarly, hospitality service providers must ensure their physical environment remains clean and stress-free at all times. They need to prioritize employee well-being and safety too. Importantly, providers need to utilize available tech tools and solutions to reduce interaction between employees and guests.
Final Thoughts
The raging pandemic has changed not only the hospitality industry but also its customers. Hotel guests have adopted a new behavior and new demands to the facilities. Property owners must ensure that they meet the demands of their visitors to make them feel safe and comfortable during their stay. The modern tech tools and solutions discussed here can be helpful to the hospitality businesses as they resume operations amid the pandemic.
Infographic created by Clover Network, a QSR POS provider