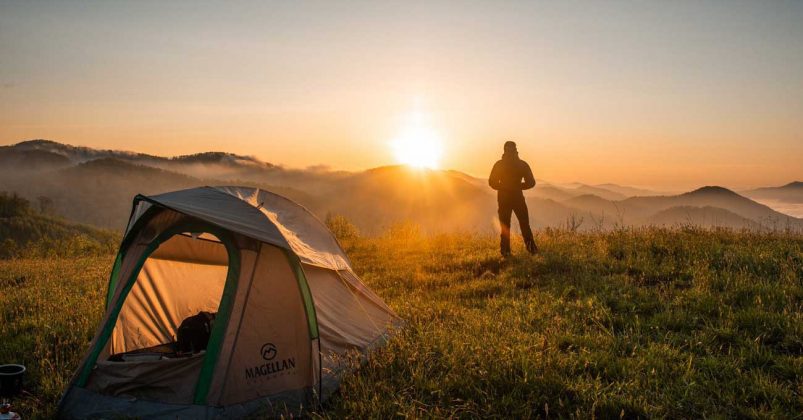 As the transition from winter season to summer season begins, more and more people look forward to traveling and camping in wildlife. No matter whether you are going for a wild camping or RV camping, manufacturers have surged up some camping gear that you would need to make your trip more remarkable so you only get those happy memories when you recall your trip. Take a look at the camping gear that is a must-buy in 2023.
Coleman Sundome 6 Person Tent
This is one of the most affordable camping tents that you can consider buying. This camping tent has all the bells and whistles that you would expect. Spacious, feature-loaded, affordable, this camping tent from Coleman is anything but ordinary. Designed using water-repelling fabric, this tent gets the job done easily and keeps you protected from the torrents of rain. Talking about ventilation, the circulation of air inside the tent is amazing. The best thing about this tent is that it is spacious enough to house 6 campers with ease. So, it definitely makes sense to buy this if you are planning to go with a bunch of your friends.
Engel Cooler
A camping cooler is a must-have while you are planning to step into the forests. What better than having an Engel cooler that will look after your meals and beverages while you are exploring your surroundings. This cooler provides ample space so that you don't have to run short on food for a few days. On the other hand, ice chests from Engel are feature-loaded and comfortable to portage. Well, there are a few more brands that have established their names in the market and you can take a look at them. Before you buy these big ice chests, it is a good idea to look at the reviews on large coolers to know about their performance.
Flashlight
Flashlight remains an important piece of camping gear and you must not forget this while packing. Today's best camping tent comes with a point where you can hang flashlight and illuminate the interior of the tent. Apart from that, a flashlight always comes handy when you are walking your way to a river or lake to access water. From the safety point of view, a flashlight deserves a special place in your backpack. Make sure to buy a flashlight that is rechargeable and has a long battery life with incredibly bright flash to guide your way back from a point to the shelter.
Patagonia Black Hole 55 Duffel Bag
If you have been looking for a duffel bag to stash your important stuff. You can't go wrong with Patagonia Black Hole 55 Duffel Bag. Patagonia is known to intricately design its products which boast of amazing quality and durability. The fabric designed to repel water and it offers huge space to load your stuff inside it. Carrying this duffel bag is just as smooth as a breeze. You get multiple ways to carry it from one place to another. This bag features haul handles to drag it by hand and there are comfortable and padded straps for hands-free carrying. This duffel bag is sturdily built to last for years.
Coleman Portable Camping Chair
A portable camping chair that can go anywhere can give you home-like comfort and add more to your convenience. Coleman Portable Camping Chair is just the right pick if you are missing out on a camping chair. This camping chair is sturdily designed and it comes with cushioned seat and back to add more comfort to your living. Well, this chair comes with 4 can built-in cooler to keep your beverages cold so that your drinks are just at a hand's reach. There are side pockets to stash your important stuff.