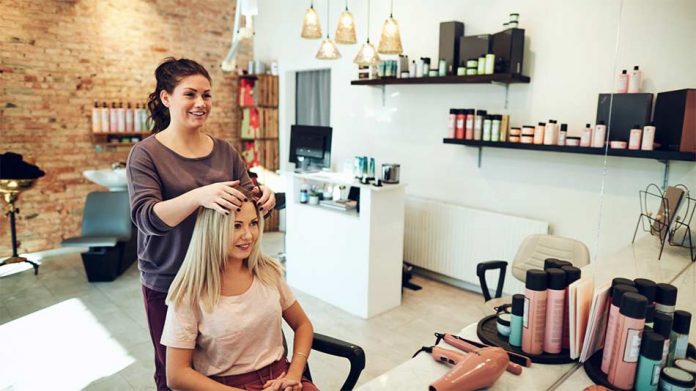 Are you thinking about different ways to grow your newly launched salon? The planning begins with commercial knowledge and genuine connections with your consumers, from funding your beauty salon business to developing your client base.
Here are five pointers to help you get started as a salon owner and establish yourself as a big name in this industry.
Enhance Your Client Retention
Making your present customers happy is one of the finest methods to grow your salon business. As rightly said, satisfied customers, are excellent brand ambassadors and can go a long way in helping you grow through word-of-mouth publicity. Keeping an existing client is simpler and much less expensive than finding new ones for the salon. Assume a customer enjoys their haircut and the added massage you give her when you wash their hair. They also enjoy the hospitality they receive upon entering and during the service, including the added extras you may provide.
It's essential to keep in mind that you're also marketing the salon as a whole, not simply your services.
Bring in More Customers.
As discussed above, the benefits of having loyal present customers promote your business. They can use social media and word-of-mouth to spread the good word about your salon. A referral program is yet another strategy for bringing in new customers. These kinds of initiatives are being provided by a lot of small businesses to entice current customers to spread the information.
Provide prizes and gift vouchers for your consumers through a referral program as an incentive. For example, when an existing client recommends a new one, you might provide them with free merchandise or discounts on services. This is a fantastic way to draw in new customers.
Maintain Brand Logo and Customer Feedback
You must invest in a good beauty logo maker company so your brand can get justice with its beautiful logo, which can resonate with the aura of your services. This will act as a differentiator and will also serve to make your business look more professional. Learn what your customers want, what they like, and what they don't like about your salon. For instance, you might consider hiring a manicurist but determine if it will fit your business. Then, either do an informal customer survey or send an email survey to your whole consumer base.
When you receive feedback, be sure to act on it and let your customers know how much you value them taking the time to complete your survey and the steps you'll be taking in response.
Getting input serves two purposes:
You accurately discover what your clients desire.
You strive to please your clients because you value their feedback.
Invest in Your Employees
Customers in a salon come to a particular person rather than the salon. Therefore, if your consumer enjoys their stylist, they will most likely follow that person wherever they go. Take care of your staff and boost morale to prevent losing them and your clients.
To grow your salon business, your qualified team is essential. They are responsible for interacting with clients and promoting your goods and services. Give ongoing instruction. Be responsive to their demands and provide compensation and benefits when required. Think about organizing social gatherings weekly or quarterly to foster teamwork.
Make use of Social Media and Youtube
Customers can learn more about you personally through your social media accounts. To establish your credibility and raise brand awareness, engage with your target market and post-behind-the-scenes content, such as before-and-after shots of client haircuts. Additionally, you can work with YouTubers and social media influencers to expand your company's reach. You may also have your own YouTube channel and offer educational beauty tips. Just keep in mind how crucial lighting is! Additionally, videos are far more successful than still photos at engaging viewers. Don't worry too much about your video abilities either; people frequently like when a video seems real and honest in contrast to content that is "over-edited" with numerous effects added.
Final Thoughts
Ultimately, the most important thing you should provide to your clients is quality, so you should always strive for quality, which will automatically produce happy and satisfied customers. You can win the hearts of your audience by organizing a charity event sponsor because there are different methods to give back, and you must select one that suits you best. Because every community is diverse, you should ask around to see where you can help the most.