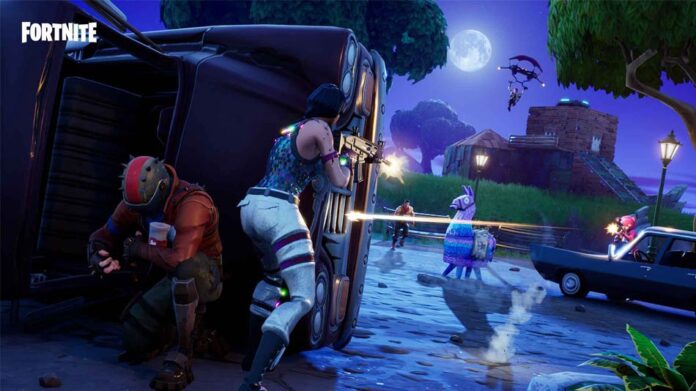 Here you will find the solution to your problem by enabling 2FA on your Fortnite account. Without a doubt, in today's hyper-connected world, maintaining a high level of online safety is of the utmost importance and this is particularly true for players of online video games like Fortnite.
Therefore, in order to prevent unauthorized access to your account, your information and game progress, we suggest that all Fortnite players and Epic Games account holders implement two-factor authentication (2FA) by visiting Http //Fortnite.Com/2fa. Now, without further ado, let's go through the process of enabling two-factor authentication (2FA) for your Fortnite account.
What Is Two-Factor Authentication In Fortnite?
Using two-factor authentication is a great way to increase the security of your account. Protect your Fortnite account and skins from hackers by using two-factor authentication at http //fortnite.com/2fa. How does it work, though?
When you switch on a device that you haven't previously logged into, you'll be asked to input a code that was sent either to your registered email address, phone number, or an authentication app. When the verification code is accepted, you can add that device to your secure network.
Benefits of Two-Factor Authentication in Fortnite
You can protect your account credentials and be eligible for a prize from Epic Games if you activate two-factor authentication in Fortnite at Http //Fortnite.Com/2fa. However, there isn't much to boast about when you activate Fortnite 2FA, since all you get is One Legendary Troll Stash Llama in Save the World, 10 Backpack Slots, 50 Armoury Slots and Boogie Down Emote in Battle Royale.
Moreover, when you activate two-factor authentication on the Epic Games store, you'll have access to premium features like competitive Fortnite play, in-game gifting and game downloads without spending any money.
How to Enable 2FA for Fortnite and Epic Games
Fortnite and Epic Games make enabling 2FA simple and free. Here's how it's done:
Visit "www.epicgames.com" Epic's official website and enter your login information.
In the upper right corner of the screen, next to your profile picture or name, click "Account."
Find the "Password & Security" subheading and select "Enable Two-Factor Sign In."
Pick the two-factor authentication method that works best for you. The available methods include an authenticator app, SMS authentication and Email verification from Epic Games.
Verify your two-factor authentication settings and then save the changes.
What is a Third-party Authenticator App?
With this choice, two-factor authentication can be set up with the use of a mobile authenticator app. To turn it on, use the toggle button on the right. Launch a third-party authenticator software like Authy and use its QR code scanner to get access. Your app will now include a one-time use code whenever Epic Games requires two-factor authentication.
What is SMS Authentication?
If you want to utilize SMS authentication, Epic Games will contact you through the phone number you provided to provide you with a code. Turn on two-factor authentication using the short message service and input your phone number. If you allow this feature, the verification code will be sent to your phone via text message.
What is Email Authentication?
While SMS authentication uses text messages, email authentication uses your inbox. The email address associated with your Epic Games account is where you will get your 2FA security code whenever you request one.
Turning on two-factor authentication for your Fortnite and Epic Games accounts will greatly lessen the chances of an attack of this kind. If your password has been stolen or hacked, you can still protect your account from unauthorized access by using two-factor authentication. In addition, Epic Games provides several incentives, like free cosmetics, special goods and even in-game currency, for activating 2FA.
The Bottom Line
One of the two-factor authentication methods you activate must be selected as the default. To do this, choose your preferred option by checking its box. You can improve the safety of your Fortnite account regardless of the method you choose. Now, in order for someone to acquire unauthorized access. They will additionally need access to either your phone, your email, or a third-party authenticator.