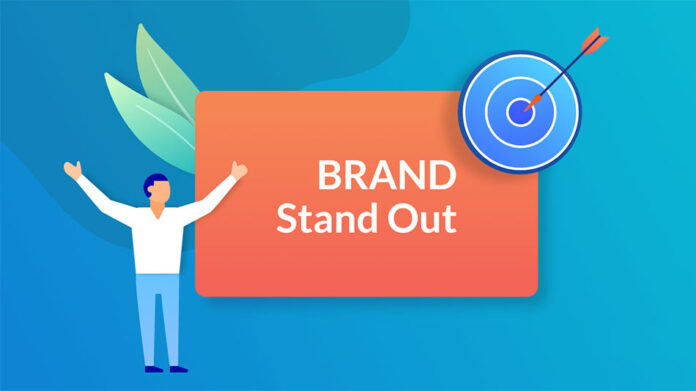 Our personalities enable us to stand out in the crowd through self-expression. So, why should brands be prevented from doing the same? In the past few years, start-ups and trendy eCommerce businesses are straying away from generic corporate promotional lingo. Now, brands are prioritizing visual cues and copy elements to make their brand personality stand out. The same essence can also be communicated to your subscribers through email designs. Here is a list of visual elements you can tweak to highlight your brand personality in emails.
How To Deeply Integrate Brand Personality In Your Email Designs?
It wouldn't be too far-fetched to say that your brand logo lays the foundation atop which you have to structure your brand personality. The mental association of your logo with your brands makes it easier for the customers to recall your company and engage with it. You must have noticed how even the subtlest logos of legacy and luxury brands can establish an immediate brand presence. With careful planning, you can elicit the same reactions by including the brand logo in your emails.
Similar to logos, brand colors also hold a lot of significance when it comes to announcing your presence in the subscriber's inbox. Now, you do not need to have a proprietary color to communicate this. As long as you are sticking to a particular color palette, you should not face any problems maintaining your brand personality in your emails.
No other company relies on its brand colors as much as Taco Bell does. This engagement email is quite simple yet effective. Taco Bell has used its trademark purple color as the background of its email template. The colors are slightly diffused on both sides to guide the user's vision to the middle of the email. The CTA buttons are white and contrast well with the rest of the email.
Unique typography will never fail to instantly draw the customer's attention. But, choosing the right font for your email can be slightly more challenging than anticipated. To begin with, your font should complement the existing aesthetics of your emails and brand in general. You also need to ensure that you are choosing a web-safe font to make it more accessible to customers. However, if you are deciding to go with a custom font, you have to set up fallback fonts to protect the design philosophy of your brand emails. You can always consult a marketing cloud email specialist to help you with the fonts.
As mentioned above, using fancy fonts can also easily draw the attention of your customers. Athletic Brewing uses a visually soothing font to capture the attention of the customer. The same font is also used on their product packaging to maintain brand consistency.
The overall design of the templates also matters a lot when it comes to maintaining your brand personality in email campaigns. Using vibrant hero images with contrasting background colors, bright CTA buttons, and soft colors, and utilizing real product images will help you get more traction in building and maintaining brand personality. Email designers and social media marketers need to work together to come up with design elements that stay consistent across various social media platforms.
On has one of the most striking email designs you will find on this list. They have generously used gradient coloring to make their email vibrant and aesthetically pleasing. Colors slowly transition whenever a new section starts. By breaking the monotony of colors, On manages to keep the readers enthralled with their email design.
The tone of your email copy also plays a crucial role when it comes to maintaining your brand personality. Just like your design elements, your brand voice should be consistent across all the various communication channels. You must also prioritize your omnichannel marketing strategy so that you don't find it challenging to expand the influence of your brand on other platforms.
Lastly, you can code highly technical and interactive emails to win over your customers. However, be careful to not do it often as it might set an unrealistic standard for the quality of your emails and prevent them from interacting with simpler promotional emails.
Conclusion
In this fiercely competitive economic landscape, brand personality has become the deciding factor that keeps you ahead of the curve. It enables the customers to instantly recognize your brand emails in their inbox and prioritize interacting with them in a sea of promotional emails. Adding brand personality to your emails is one of the preferred ways of increasing your email engagement metrics and revenues. Needless to say, setting your brand personality requires extensive A/B testing and controlled experimental campaign runs. But, you can always connect with a marketing cloud email specialist to guide you through the entire process.