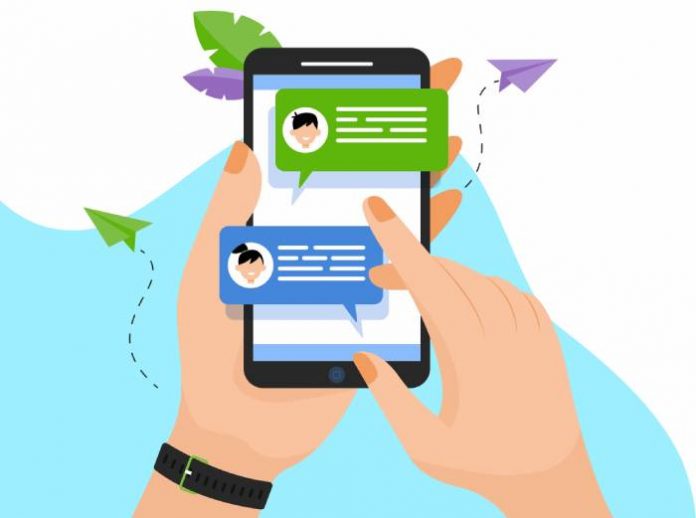 Customer service is an essential role in today's highly competitive market. Irrespective of the size of an organization, no one can deny the significance of giving random responses to the customers or users of the app or a website. Your app must have a live chat feature to assist the customers whenever they raise any query.
It is not industry-specific because of the success of any industry it is necessary to resolve the customer queries and help them with the best solution. Previously it was not easier to provide instant solutions to the users; however; it is now easier with the live chat feature in an app.
The main motto of this writing is it describes the benefits of integrating live chat features in an app. We will know the best reasons for using such a feature and why it is necessary to meet present business needs. Keep reading!
A better channel to associate with your customers
By integrating the live chat feature, you will get a better way to associate with your customers. The live chat feature in an app enables businesses to know about the behavior of their customers as well as their location etc. All these things assist businesses in targeting their market and enhance their support efforts. You can also use it to get feedback for your services and finding difficulties in the services and products you are offering to them. Enhancing the quality and support service will improve your sales approach and business reach.
Get customer reviews
Every business should be aware of the good and bad experiences regarding their services or products. There are lots of live chat apps available that offer you to add a review button on an app. This button helps customers and users to give their reviews either good or bad. It assists businesses to identify their dissatisfied clients as well as helps you in making better decisions to keep them for a long time with you.
Apps like Zomato, Ola, Uber, and others provide review features in their apps. It assists them to know the reasons for their dissatisfaction and to find out the best solution to resolve their issues. In simple words, we can say that the thing you must need to improve your response time is a live chat feature.
Increased sales
People who come to live chat are more likely to convert as potential customers. Whenever you resolve the query of your customers and give them the details of their need, then the chances of their buy also increases. Don't let your clients be confused about anything; try to give them the best answers with instant talk.
Enhanced user experience
Every user always wishes to get a seamless experience while not only while downloading the app but also during its usage. Every user looks for smooth navigation, support, and a personalized experience with an app. In this way, if your company responds quickly, then they feel happy and bring trust in yours. By integrating the live chat feature in your app, you can easily offer them an enhanced and pleasant user experience. If you are running an online shopping site, then you suggest and notify them as well by using their previous chat history.
Live ahead of the competition
Think it if you are a mobile app development service provider, no matter if you are offering Android app development or iPhone app development services, including the live chat feature you can easily meet the present edge of competition. As we all know that there are lots of businesses offering the same services and products; however, not all of them are getting success in the market.
The key reason behind this is the response time. So, if you integrate a live chat feature in an app then keeps you a step ahead of your competitors. It is a highly effective and renowned solution for almost all online businesses having a presence on mobile devices as well. Live chat assists businesses to attract the customers towards the purchase and keep them well informed.
Best marketing tool
Integrating live chat is helpful in different ways. And one of the ways is it also acts as a marketing tool for your products and services. The chat provides details on new products, offers, rewards, and other incentives to boost up your marketing. The customer support representative can also give different offers even on the live chat feature.
Final Words
The live chat feature is one of the best tools that open lots of new profitable doors for a business. It is one of the most popular and highly effective tools in the present mobile domain. Live chat is a win-win tool for every business app.
FAQs
Why should you use the live chat feature in an app?
There are lots of benefits of integrating the live chat feature. You can leverage the benefits of higher sales, customers, user experience, conversion rate, and enhance trust in your business.
Which app is best for live chat?
Smartsupp (Web, iOS, Android)
HubSpot (Web, iOS, Android)
Chatlio (Web, Slack)
SnapEngage (Web, iOS, Android)
LiveChat (Web, Windows, Mac, iOS, Android )
LiveHelpNow (Web, Mac, Windows, iOS, Android)
Olark (Web, iOS, Android)
to (Windows, Mac, iOS, Android)
Is live chat safe?
The answer is yes because every Live chat server uses a 256bit encrypted SSL protocol for both clients and the service provider.