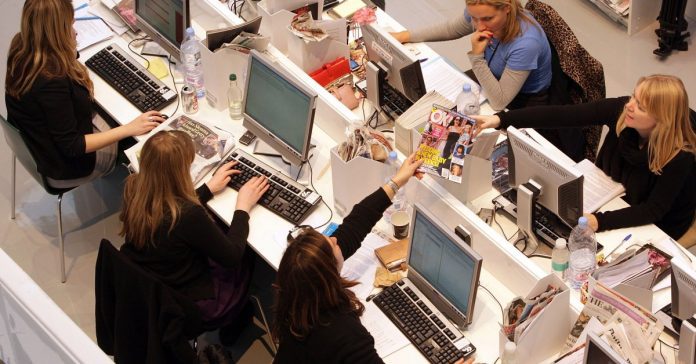 Every student needs a PC and Internet – that's a no-brainer in the digital times of today. In fact, students are no longer buying textbooks, they are downloading them online. Word document has replaced the act of taking notes with pen and paper. So much has changed.
I remember back in my college days, having an Internet connection was a luxury. Now, my younger siblings enjoy this liberty. They have access to plans like Spectrum Internet Only that provide as much as 200 Mbps of data to surf the web, send emails, research topics online, and so on.
If you are a student, you may benefit from reading about these student internet deals to figure out which internet provider is going to be able to give you a stable connection so that you are able to complete your assignments on time. However, it's not just high-speed Internet that students will need to think about, there are newer technologies that have gifted students with some top computer tools and software to facilitate online learning. These are some of the best ones:
1: Prezi
If you have used PowerPoint, there is a better and more intuitive version of it. Prezi is a free online software to create an attention-grabbing presentation. It allows you to add not just texts, images, audio, videos but so many other visuals. The slides can be zoomed in and out while you are presenting.
2: SodaPDF
Let's be real, students have to deal with lots of PDF files. When you are researching for something related to your assignment, you mostly find material in PDF.
Even the online books you download are in PDF. You sometimes have to copy the quotes, highlight stuff, and do more. Some PDF files are non-editable. What if I tell you there is an app that helps edit PDF files? It's called SodaPDF. Those of you who like to highlight and underline important stuff while studying would find this tool so satisfying!
SodaPDF also lets you convert PDF files into Word documents to make things easier. Another great feature that many students will admire is its ability to convert scanned documents and images into text.
3: Hemingway App
Raise your hands if you have ever written an easy the night before the deadline. We all have done it. When you are writing in such a hurry, would you wish there was someone who could improve the readability of your essay? Well, the Hemingway app can do that job for ya for free! It will help you master clear and concise writing. Your professor will be pleased to see such readable content!
The app is very simple to use. It color-codes the sentences and highlights the phrases that are hard to read. It also suggests better words, marks spelling and grammar errors and points the sentences written in the passive voice.
4: Scientific Research
I remember the time when we had to rush to the library and go through each book word by word to find the information we needed. Fortunately, for the younger generation, the Internet has made this easier than ever. When you don't have access to the academic database of your college, you can use Scientific Research to proceed. It's an online publisher with open access to books, conference proceedings on science, tech, and medicine and journals. This tool will come in very handy in performing research.
5: Google Docs
It's super straightforward to use. You can create presentations, basic documents, and spreadsheets. It also includes editing tools and performs functions like cell editing, text editing, changing fonts, etc. You can also upload files in formats like CSV, PPT, XLS, DOC, ODS, and more.
When you are working on group assignments, collaboration becomes easier. You can invite other users to access and edit documents in real-time.
6: StudyStack
We all need a little help learning stuff. I am learning Spanish these days and I have found StudyStack very helpful in memorizing words. It's so easy to use. It lets you create flashcards sets and even use what others have already created. When the card flips, you choose whether you got the answer right or wrong. Until you have learned, the wrong cards keep repeating.
If you don't have a study buddy to challenge you, in such desperate times, StudyStack will come to your rescue. It also turns the information into a number of tools and games. You can take quizzes, practice tests, unscramble, hangman, and matching games.
7: Evernote
You don't have to be a student to use Evernote. Anyone can use it for keeping tabs on notes. It's very great in keeping your notes, information, and research tied together in one place. It's also used in so many organizations because of its ability to sync your information across PCs, laptops, and smartphones. You can share your notes with other users as well.
Students can use it in a multitude of ways like keeping the research paper information together, class notes, study guides, homework tasks, and other every day non-school related things.
8: Skype
You must already be using Skype because let's face it. This is a great collaboration tool. For cash strapped students, this is nothing short of a blessing. It's very useful when you want your nerd friend to lecture on a topic you missed in class. You could be lying on your bed and do a video call with your friend. Skype also supports conference calling so there is that too.
9: Audacity
Some of us have to deal with video and audio recording too. Audacity will help you out here. This free software lets you record, convert, copy, edit, slick, mix the audio you have chosen.
You can also dub over existing tracks for creating the multi-track recording. It can also add and remove background noises. It lets you import and export files in various formats like FLAC, AIFF, WAC, AIFF files, and more.
10: Wolfram Alpha
This app has answers to all questions, formulas, math problems and so much more. it lets you find ideas and discover new trends related to science and math.
These tools will make your life so much easier. The best part – they are free. You will enjoy using them just as much you enjoy the Spectrum streaming app when watching your favorite shows. If you know some other useful tools, do mention them in the comment section below.