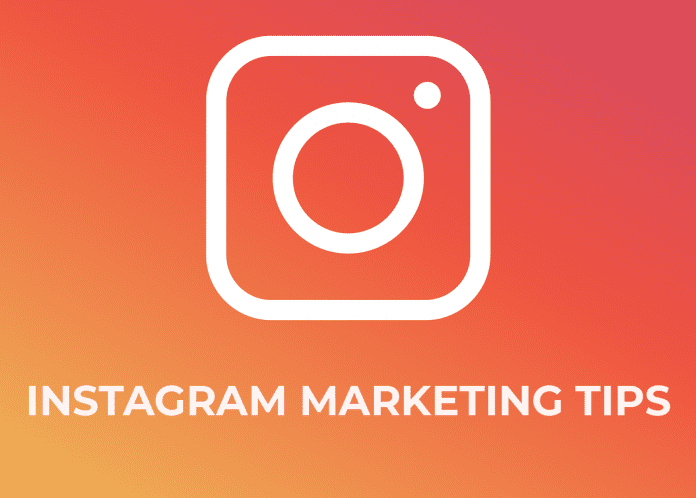 Ever since its inception, Instagram is widely sought after for sharing visual content like images and videos. Over one billion active users have over 60 million images and video content being shared daily, along with roughly 1.6 billion likes, shares, and comments exchanged between users and influencers. In order to be a popular influencer on Instagram, the number one rule is to post the right content to retain your current followers and bring in new ones.
Now, the question is, how?
Honestly, it can be really difficult for you to know which posts will work for you and which ones won't. Given below are some highly effective Instagram Instant marketing tips that will work to make your business instantly popular-
Switch to an Instagram business account – Before you kick start any Instagram Instant marketing strategy, ensure you have a Business Account. To switch to a business account is simple. Go to the settings option on the page and click on the switch to the business profile to begin. So, what are the advantages of having an Instagram business account?
The benefits here are
Followers can get in touch with you instantly by clicking on the contact button from your business page in the same way they do for your business
You can create and post ads without the recourse to Facebook ad tools
Get direct access to the analytics of Instagram called Insights that give you information about the statistics of your posts and how well they perform
All of the above are free perks that come with an Instagram business profile. To know your targeted audience better, you should start to use them.
Free Instagram tools for instant marketing
Instagram business profiles are similar to Facebook business profiles in a large way. With the help of Insights, you get accurate information about engagement data, impressions, and much more. You can also receive a complete breakdown of follower demographics like gender, age, hours most active, and location. Insights are not generalized, and you get information as to what your top posts were and the number of impressions you earned for the week.
These Instagram tools are really valuable, and the best thing is they are free. Use them to glory to understand what your targeted audience expects and wants. The more you know about user engagement, the better will your posts perform online. Those posts that grab attention are teasers for the service or the product you want to offer.
Gently urge users to buy with product teasers
This is one of the most vital aspects of any Instagram famous guide for businesses who want to perform well and become popular in the niche market. Instagram is an amazing platform for you to advertise your business products and services. If you are able to play your game well, you will make users happy and annoy them less with advertisements that put them off. Do not be pushy at all. Your followers will start disappearing, and you will lose them forever. Make sure you deploy product teasers that invoke excitement in users. Talk about what you offer in a simple manner so that your users are interested and do not see it as a selling technique.
Sponsored ads work
Instagram ads are now common on the platform. The best way for you to determine how to use them is to know how much you are willing to spend on advertisements. You can begin by starting with a budget for ads. Your business can showcase a single add or a number of sponsored ads with the carousel option. This helps you to target your business brand to the right audience in an effective way.
Before the emergence of sponsored ads, users who were followers of your Instagram account could see your updates and posts on the platform. Now, you can use sponsored ads to promote photos and updates to every user irrespective of whether he follows you. Here, the motto should focus on showing these sponsored ads to your targeted audience to boost business reach effectively.
When you create sponsored ads, you should use both appealing and engaging content in the targeted demographic group. A tip here would be to transform your top posts into sponsored ads. So, make sure you keep track of them. You can push these posts to future customers through sponsored ads.
Another tip would be to run many posts to a diverse segment of people simultaneously for better engagement. Ensure there are several forms of sponsored ads that your business can post like-
Photos
Videos
Instagram Stories
Dynamic Ads or Carousel
Stories Canvas
Instagram Stories are an excellent example of Instagram instant marketing and a perfect way to reach out and connect with your business followers. The next point will discuss them briefly.
Optimize Instagram Stories
If you want to boost leads, Instagram Stories will help. They differ from the regular posts on Instagram as they are available in a format like a slideshow. These Instagram Stories live for only 24 hours, and they can be saved and reused later. Instagram Stories are like Snapchat Stories, and they do not appear in the regular news feed but a small area just above it.
Instagram Stories have many benefits. For beginners, they can be displayed on top of your follower timelines, where users check daily. Business brands can optimize Instagram Stories to capture behind-the-scene posts that are not as high when it comes to quality as your regular posts. These Stories give your targeted audience a sneak peek into the "real" business, and they click well as they are authentic. You can even try out different types of content for Stories like video, photos, boomerangs, etc.
Therefore, if you want to create a positive first impression and make your business extremely popular on Instagram, keep the above points in mind. All of these Instagram instant marketing tips are very simple for any business to incorporate, and you can boost user engagement, customer loyalty, and consistent sales with respect.