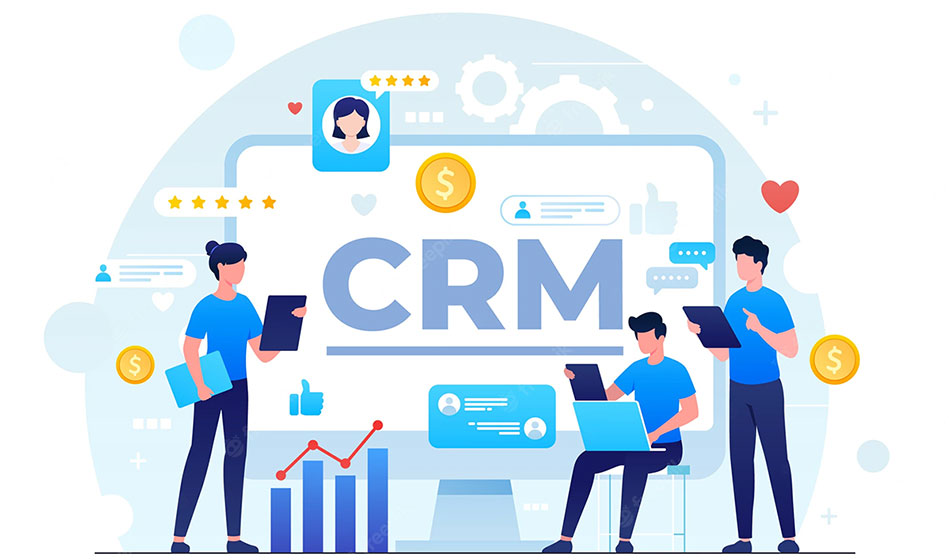 CRM, short for customer relationship management, is a crucial element of any property management business. As a property management business owner, you already know how important it is to build and maintain healthy relationships with your customers to retain them.
However, there are some critical aspects of customer communication/CRM you should know about to enhance customer relationship management for your property management business. To discuss the same, let's get straight to the four core aspects of CRM.
4 Core Aspects of CRM
Your Employees – The People
Your property management business runs successfully if your customers are happy and refer more people to you. Further, your customers stay happy if you have the right people who know how to manage customer relations. If not, you may train your employees about implementing and leveraging a CRM system for the best results in terms of customer satisfaction and retention.
Your Plans of Action – The Strategy
To manage customer relations efficiently, you need a well-prepared strategy you can rely on. Different businesses have different strategies, and you should also prepare one according to several customer-oriented factors. To prepare a well-planned strategy, look into your property management company's weaknesses, strengths, and short- and long-term goals, and then prepare a plan of action accordingly.
Your Functional Procedures – The Process
Another core aspect or pillar of customer relationship management for your property management business is the process, which is usually designed according to the strategy. You must plan the process carefully and monitor it regularly to ensure it is followed appropriately over time. Besides, you may also need to do some tweaks in the process if you don't get desired results.
Your Tech Investments – The Technology
If you have not invested in customer communication/CRM software yet, you would need to at some point in time. So, yes, the fourth core aspect or key pillar is technology, and it has the potential to support the other three. For example, you can use a CRM system to help your customer care team automate repetitive and time-consuming tasks, prepare a strategy, and sync it with your processes.
Importance of CRM System For Your Property Management Business
Manage & Analyze Customer Data
An efficient, reliable CRM system helps you record all customer interactions that occurred across touchpoints. However, manually entering such records in a spreadsheet takes a lot of time, whereas a sound CRM system can do it automatically. Additionally, you can analyze this abundant data to improve your action plans.
Enhance Customer Relationships
With the results of analytics you perform using the data from the CRM, you can read patterns in customer expectations or demands and more. According to this, you can prepare or enhance your customer communication and relationship management strategies. That way, you can utilize the CRM in the best way possible. The 30 Days Notice to Vacate any home can be communicated through the CRM as well.
These and other reasons reflect the importance of a CRM system for your property management business. However, never overlook the four core pillars of CRM, too, as they play a crucial role in enhancing your firm's relations with customers. Moreover, if you keep all of them in sync, you will be able to achieve higher customer satisfaction and retention rates, leading to a successful property management business.