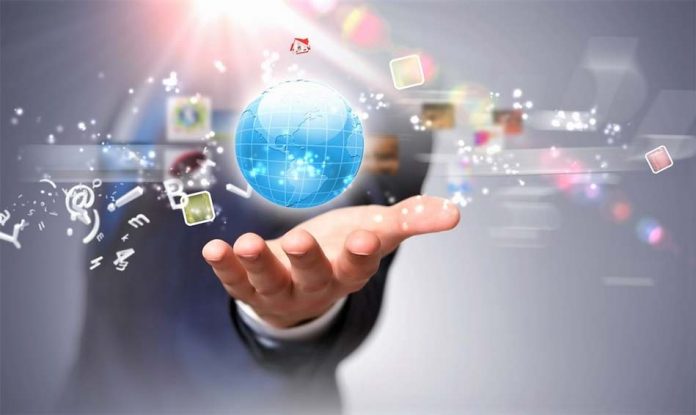 Digitalization has encompassed every sector and business aspect. You can do everything online from prestigious industries like the healthcare sector and even manage your bank account. Therefore, it is no surprise that even a business like a self-storage is now heavily influenced by technology. As a self-storage business owner, you should familiarize yourself with these technological tools to ensure you can keep up with modernization.
Gone are the days when a padlock and key were enough to convince your consumers to rent a space. Today's customers want accessibility, easy maintenance, and access to their storage unit without worrying about security. In addition, becoming tech-savvy will help you maintain your budget, automate repetitive tasks and keep track of the available space. So here are some tools your business needs to have:
Invest in Mobile Applications
Every company has a mobile app for their website, even a video streaming and sharing service like YouTube. Consumers are all about convenience, and driving down to your facility is not feasible. Getting a mobile application for your self-storage business also boosts the SEO of your company. The application allows customers to rent a new space and stay on top of their deadlines. It will also enable you and your customers to manage your current inventory.
So if you need a neat trick to convince consumers to turn to you for business, look upon self storage SEO and connect with resources to build your marketing strategy. This includes content creation, digital marketing, and targeting using keywords. You will also learn ways to promote your mobile application. As a result, you facilitate higher rankings since now consumers can deal with you through an app instead of a website alone. Optimizing the cellphone is a part of automation. Your clients can check on pending payments, renew their lease, and monitor their activity.
Shift The Rental Process Online
It is a hassle for consumers to come down to the storage unit and initiate the rental process incredibly when filling out the paperwork takes time. So you can make renting easier by shifting the entire process online with relevant details available to clients for their guidance. The process is simple. All you need is a functioning website with all the data organized chronologically.
Be sure the online form is compatible with different operating systems. A client shouldn't need to download additional apps or purchase software to view the document. You need to keep the process simple and track down every request for the rental you get through an excel sheet. This will help you connect with clients without overbooking or accidentally assigning two clients to the same rental facility.
Enable Biometrics
Security is still a leading concern for many clients renting out a storage facility. Recovering stolen items is a lengthy process often met with dead ends. Therefore, it is your job to provide the best security features to your clients. Biometrics is an innovative tool in this category. Before granting access, the security measure utilizes a client's unique features such as fingerprints, retina scans, or voice recognition.
While the latter two are highly advanced and require copious amounts of money for maintenance, fingerprint scan is reasonably manageable. If you feel intrigued, you may consult a tech company like Innuvo. They specialize in biometrics for self-storage facilities. This company has created a highly specialized security system using facial recognition, which matches the face with the client's records in seconds.
Get kiosks
Self-storage kiosks can help make your work efficient. When clients need help with a self-storage unit, they can interact with the kiosk and rent a space. These kiosks come with management software that automates tasks and provides accurate information on the layout of your storage facility.
It also allows consumers to check their storage activity, get payment details, and learn more about your business's security measures to protect their things. Consider a kiosk if you wish to bypass an intermediary and want to connect clients to a facility. Robotics serve the same purpose of regulating and guiding consumers to their required destination.
Have multiple payment channels
Consumers don't like getting restricted by payment methods. If you keep only one type of method, you can quickly lose half of your client base. So, to optimize your consumers, integrate multiple payment plans. You can allow bank transfers to facilitate cash transactions if your clients prefer paying through their bank. Alternatively, enable services like Venmo and PayPal to also serve as an option for paying consumers.
Whether a client has a debit card or a credit card, accommodate both. It will also help if you enable the automatic payment feature. This automatically deducts the rent from your client's account without reminding them. Simultaneously, if the consumer doesn't have the necessary amount in their account, the service will still deduct money but put them in debt. In any case, your business will not lose money.
Put security measures in place
You must go the extra mile for your clients. While biometrics provide some level of security, it may not be enough. So reassure your clients about the safety of your business by installing CCTV cameras and remotely monitoring each facility around the clock. These cameras also allow recording, which comes in handy if there has been a break-in or you need to submit the video to law enforcement.
Your consumers also need their possessions to stay safe from weather abrasions. So you can install thermostats within each unit that gets controlled through the mobile app. Every material possession must be stored at a specific temperature, or it can spoil. For example, high-end authentic fur coats need moderate temperature to stay fluffy. You should also install fire sprinkles that are sensitive to smoke and automatically get switched on at the slightest detection of fire, preventing an inferno.
Conclusion
As a self-storage business owner, you want to ensure your consumers are happy with your service. People still need storage spaces, but at the same time, they want accessible renting units. In the 21st century, no client is happy driving down to a unit when they can easily manage their affairs online, so you need to become tech-savvy.
Start by creating a mobile application for your unit and encourage your clients to download and use it frequently. Going online and submitting documents saves you from dealing with endless paperwork. Security cannot get ignored, so get a biometrics system, install sprinklers and get cameras. You may also facilitate your consumers by getting a kiosk and helping them look up their rental facility through management software. Don't hold back in incorporating multiple payment routes. This flexibility encourages more consumers to check out your business.