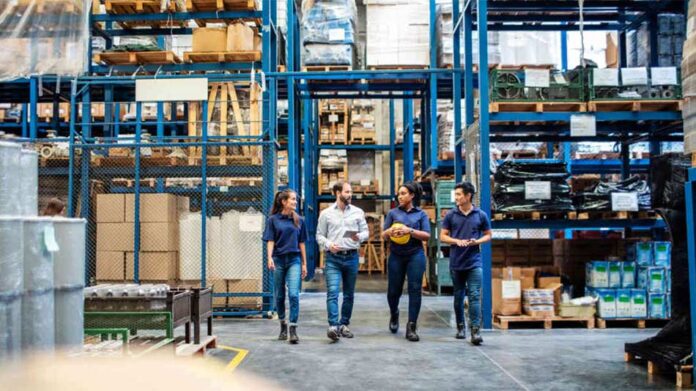 Third-party logistics providers offer aid to businesses, and their services range from warehousing, and distribution, to consolidation. If your business is facing challenges regarding logistics, you can hire a third-party logistics provider, also called a 3PL.
However, hiring a third party for managing a crucial function of your business can be daunting, especially if you aren't aware of what you're getting. To clarify this, I'll share the benefits you can expect to receive from third-party logistics providers Let's get to it.
Role of a Third-Party Logistics Provider
By hiring a 3PL service, you'll essentially be outsourcing the logistics services. This means you won't be owning any of the resources that are required to accomplish logistics-related tasks. For example, you won't own the warehouse in use or the human resource.
The following are the roles that a third-party logistics provider will fulfill for your business.
Warehousing
With a 3PL service, you won't have to own or rent a warehouse of your own. The logistics service will receive your shipment and store it in their own warehouse. The capacity, storage condition, and other factors vary heavily from one service to another. So, it's essential to discuss these beforehand.
Depending on the type and amount of product, the service will allocate a suitable storage option. We recommend looking for a service that offers a variety of storage options to choose from.
Also, most 3PL services should be able to offer enough storage space for you initially. It's important to consider if they can scale up as your business expands.
Distribution
Some 3PL services will extend their services to distribution as well. Such services will not only store your products, but they'll also help you distribute those products to the customers. For the distribution part, you can expect them to fulfill roles such as custom labeling, packaging, order fulfillment, etc.
Not all 3PL services offer sophisticated distribution processes. Some of them will require you to provide necessary information about your customers through spreadsheets. You'll have to input these into their system manually.
Other services will allow you to integrate your business' database directly into their database. In this case, you won't have to update them manually. It'll save you a lot of hassle, and it'll also streamline the entire process.
Another major benefit is, expert 3PL services know which packaging materials and options are most suitable for a certain type of product. So, you can rest assured knowing that the products are reaching the customers in the best possible manner.
Transportation
To ensure the best transportation medium for your business, 3PL services usually partner with different carrier services. These carrier services ensure that your products reach the end customers without a hitch.
There are two approaches that 3PL companies can take. Some 3PL services have a preferred carrier that they work with irrespective of the shipment volume and expenses.
Other companies work with various carrier services. They compare the shipping capacity and prices offered by different carrier services and choose the one that's most feasible. This is more suitable for businesses as you get the most out of your investment in this case.
The 3PL providers will update the delivery information on your system so you and the customer can track the delivery.
Reverse Logistics
Reverse logistics isn't offered by every 3PL service, but it's a great feature to have. A 3PL company offering this will not only deliver your products to the customers, but it'll also help you in collecting items that the customers want to return.
If required, the service will also replenish certain products demanded by the customer. This will save you a lot of hassle as you won't have to invest in carriers and human resources specifically for this purpose.
Consolidation
Consolidation is one of the most important functions offered by third-party logistics providers. When you ship products, you usually ship multiple products to a single location.
Here, the third-party logistics service will gather the data of your shipments, label the products that have the same destination, and ships them together. This makes transportation much more cost-effective.
Pros and Cons of Using Third-Party Logistics Providers
Just like every other service, third-party logistics providers come with some advantages, as well as some drawbacks. Let's take a look at them so you know if a 3PL would be suitable for your business or not.
Advantages
A third-party logistics provider can help you save time and cost. As you won't have to invest in storage spaces or transport, you will only have to pay for what you use. For example, if you have a store and ship 500 units, you'll need to pay an amount for that only. On the other hand, if you had a warehouse of your own, it would incur regular expenses regardless of how much of it you utilize.
3PL services have access to supplier data and information regarding safety regulations that will help you avoid lawsuits. For example, businesses often get confused about REACH vs ROHS compliance, thus ending up making a mistake. 3PL services will save you from such hassle.
Setting up a logistics department requires heavy capital investment. You can avoid this altogether with the help of a 3PL.
3PLs help you simplify the logistics processes. So, you can focus more on your business.
Disadvantages
You can't contact your customers directly in person. Even if you do, it'll require additional investments and may not be feasible.
You'll have minimal control over the logistics and delivery processes.
There might be disagreements on the level of services over time.
Conclusion
Third-party logistics service providers can help you take a lot of stress off of your business, as you'll essentially be outsourcing an entire function. However, it's also very easy to make mistakes, and these mistakes will cost you after a certain time.
This is why we would suggest going through the service policies of the 3PL companies you're looking forward to working with. Find out if they're feasible, scalable, and overall suited to meet both your present and future demands or not.