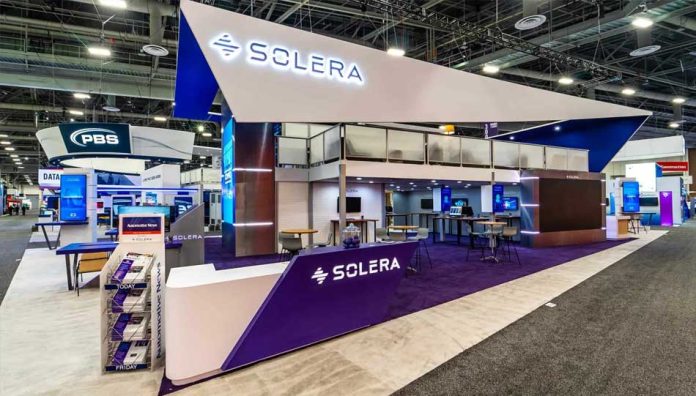 When attending a trade show, you want to stand out and make a lasting impact. This can lead to wondering whether you can get your trade show exhibit custom-made or if only set designs are available. Here is more information about custom trade show exhibits and how you can get them for your next event. By learning about this option, you may be able to make an informed decision and make your next trade show exhibit memorable.
Creating Custom Trade Show Exhibits
Trade shows are all about making a great impression, and you need something more than a standard off-the-shelf display. That's why many exhibitors choose to go the custom route when creating their displays. With a custom design, you can create something unique to the brand that sets you apart from the competition. You can make it as big or small as you need, add features highlighting your products or services, and verify that it fits perfectly with the space provided.
The process for designing custom trade show exhibits is usually straightforward. A key element is partnering with a reputable trade show booth manufacturer. From there, you can discuss your brand, products or services, and goals. The manufacturer can then develop concepts and creative designs, and if you love them, they'll produce your display with high-quality materials. Some manufacturers even deliver the finished product to the event venue and set it up, allowing you to focus on the other details.
Reasons to Choose Custom Trade Show Exhibits
They Allow Your Business to Stand Out
Trade shows have hundreds and sometimes thousands of businesses in attendance. If you choose to fit in, you may get lost in the crowd and have few people noticing your display. With a customized display, you can select features and colors that set you apart from other businesses. If your company specializes in eco-friendly products, you can include green elements in your display. That way, potential customers and partners can spot you even from a distance.
Custom Displays Make a Lasting Impression
The display's purpose is to not only attract customers and partners to your booth but also create a lasting impression. That may be hard if you've chosen a generic design. Most people may not remember it if it is too common. Go the custom route and use features and graphics that will stay in their minds long after the show is over. Whenever they remember your exhibit, they'll also remember your name and what you offer. That may increase the chances of them contacting you or buying from you.
They Show More Professionalism
Having a custom display sends a strong message that you're serious about your business. The graphics and features you choose may help to demonstrate the level of professionalism and quality your company has. That may attract not only customers but also partners or investors who may be interested in working with you. Professionalism and quality are also significant for regular customers. Many people want to work with a business that looks professional and reliable.
They are Cost-effective
If your company is new, you may not have a big budget. That doesn't mean you can't make an impact at the event. An off-the-shelf design may be cheaper, but it won't have the same impact as a custom exhibit. When you partner with a reliable manufacturer, they can tailor the design to fit your needs and budget. That way, you get the best of both worlds — a cost-effective custom display that will draw attention to your booth.
They Provide Design Flexibility
Attending a trade show requires planning for everything to go smoothly. That includes having the right size for the allocated space. Standard displays come with predetermined sizes, so there's no flexibility. But that changes when you go the custom route. If your allocated space has height or width restrictions, a custom display can be designed to make the most of the space. You won't have to leave out any features or graphics you want to include.
Use a Custom Display for Your Trade Show Exhibit Today
Custom trade show exhibits are a great investment. They may help your business to stand out and create a lasting impression. They also offer more flexibility, cost-effectiveness, and professionalism. Partner with a reliable manufacturer and get all the benefits of a custom-made display.